Packaging plays a massive role in cosmetic marketing. But with so many choices out there, it is pretty hard to find the right cosmetic packaging supplier. To make things easier, we've put together a list of the top 5 cosmetic packaging companies in the world for you to make the right decision.
These companies are the leaders in making packaging for cosmetics, skincare, fragrances, and other beauty products. They have years of manufacturing experience to help guide your decision and give you an excellent foundation.
Tinshine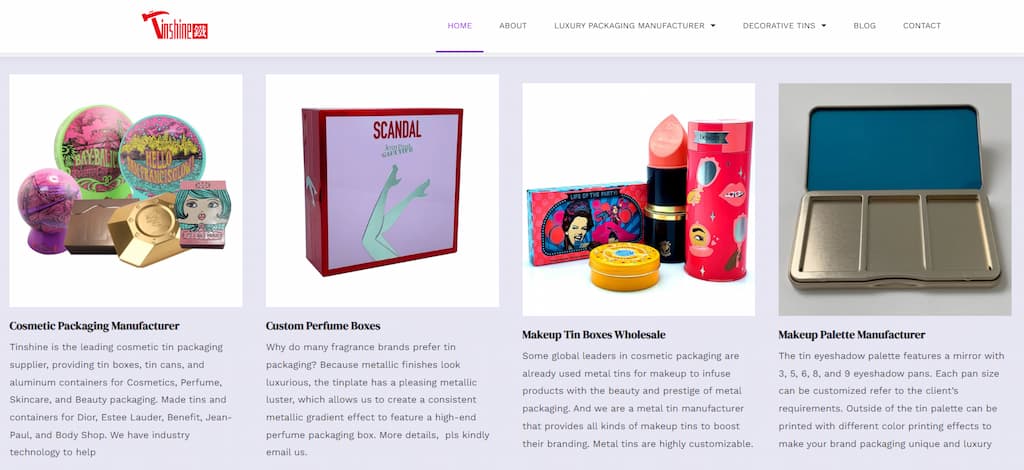 Location: Dongguan, China
Year Founded: 2007
Company Type: Tin Manufacturer
Number of employees: 1500+
Main Clients: Estée Lauder, Paco Rabanne, Lancôme, L'Occitane
Key Products: Custom perfume tin, Cosmetic tin, aluminum container, and Tin Eyeshadow Palette.
Use as a primary and secondary packaging option
If you are looking for metal tins for cosmetic packaging, then Dongguan Tinshine Tin Box Co., Ltd is your solution. This factory uses recyclable tin material and aluminum containers for cosmetic packaging. Established in 2007 as a luxury packaging company, they have grown into one of China's largest tin box manufacturers.
Tin cans and aluminum containers are the ideal alternative to plastic materials for body cream, powder, lip balm, and eyeshadow packaging because there are no chemical interactions between the product and the container. All tins can be custom-made with various options, such as size, shape, design, color printing, surface finishes, emboss or deboss, and more unique one is tin material has a pleasing metallic luster, which perfectly captures beauty and expresses a sense of luxury in your products.
Whether it's cosmetic tins, perfume tins, or makeup tins, they can always provide the right tin packaging for your project.
Recommended Reason
This factory has years of experience in helping numerous luxury brands by designing unique metal packaging for high-end beauty, cosmetics, fragrances, luxury makeup, and other skincare products.
HCP Packaging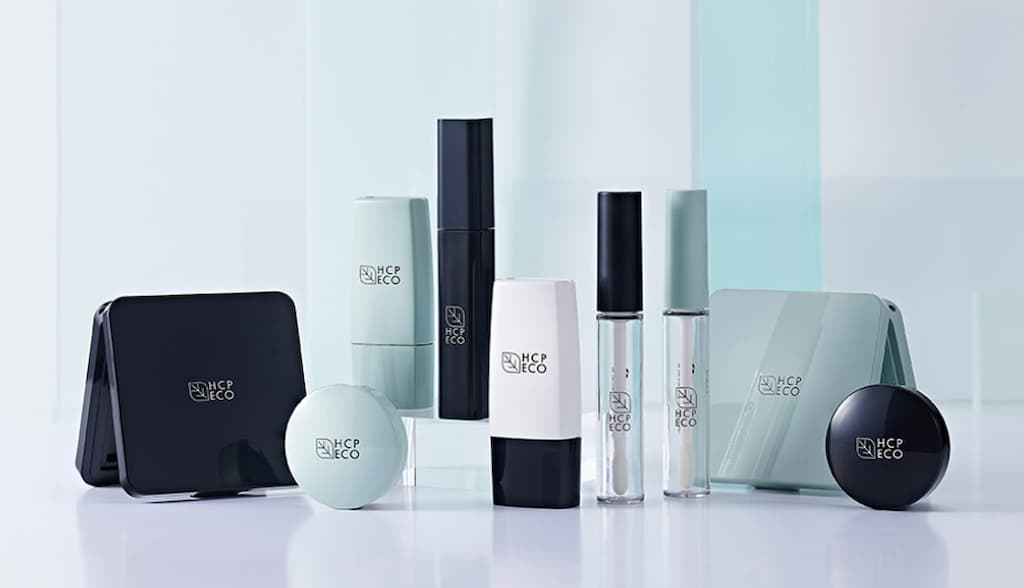 Factory Location: Suzhou, China and Reynosa, Mexico
Year Founded: 1960
Company Type: Plastic Manufacturer
Number of employees: 5000+
Key Products: Compacts, Palettes, lipsticks, mascara packs, molded and fiber mascara brushes, eyeliner and lip gloss, atmospheric & airless pumps, droppers, jars, bottles, and caps.
If you are looking for plastic cosmetic packaging, HCP Packaging is the company for you. This company focuses on the design, development, and manufacture of primary packaging containers for global beauty and skincare brands. HCP believes a package is more than a vessel for a product. It should be an extension of the brand's desired experience for the consumer and use eco-friendly packaging and materials with a minimized environmental impact.
HCP has fully certified manufacturing capabilities, They offer a broad range of cosmetic packaging solutions whether it is "stock items" for your immediate need or "custom projects" tailored to your specific functional or aesthetic preferences. Their mission is to provide you with high-quality cosmetic packaging at wholesale prices with short delivery terms.
Recommended Reason
This company has 6 manufacturing facilities in North America, Asia, and Europe providing highly efficient and cost-effective manufacturing solutions to customers' exacting demands for reduced lead times, competitive costs, and reliable supply.
Plus, This company covers all packaging options for color cosmetics, skincare, fragrance, and toiletry industries, providing end-to-end service for you.
Stoelzle Glass Group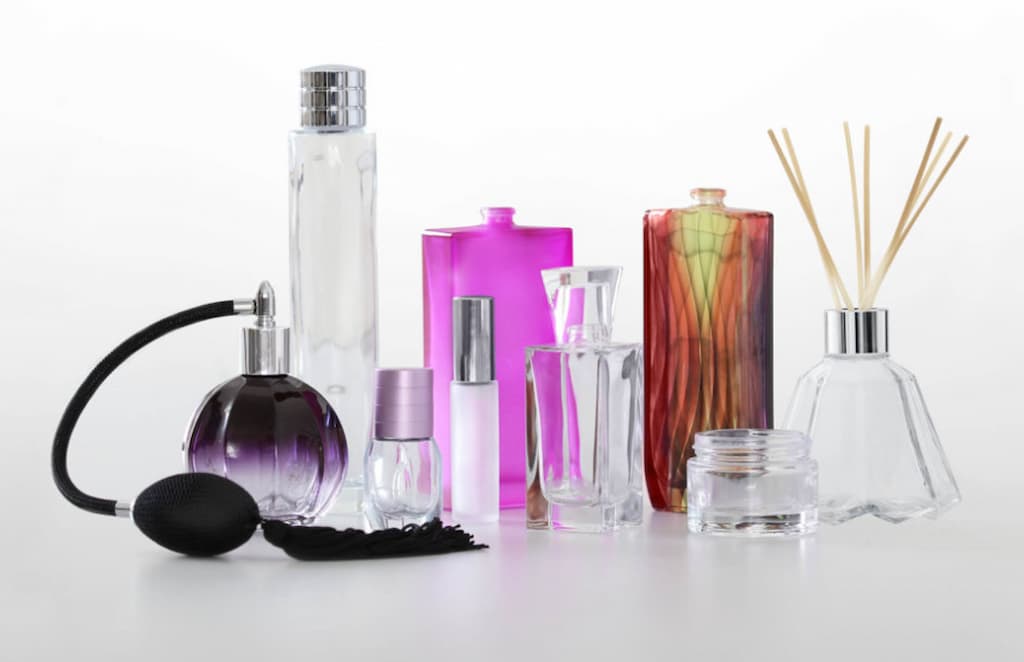 Factory Location: European
Year Founded: 1818
Company Type: Glass manufacturer
Number of employees: 3200
Key Products: Glass perfume bottles, cosmetic glass bottles, glass skincare bottles, glass lotion jars, and body care packaging.
If you are looking for glass cosmetic jars, Stoelzle Glass Group is the manufacturer you are looking for. They specialized in luxury glass jars and bottles with capacities from 15ml to 1,000ml for perfume, body care, bath products, body lotions, and roll-ons since 1818.
As a glass manufacturer of luxury cosmetic jars for more than 200 years, their team has been successful in providing their clients with innovative packaging that ensures protection and elevates the brand's position in the market. Utilizing decoration techniques to highlight the uniqueness of the glass bottles, helps the luxury brands stand out from the mass of products available on the market. Their goal is to help you provide a product that is functional, innovative, and desirable to your clients.
Recommended Reason
This company is an expert in high-end packaging glass, they have a stronger design and product development team to make packaging unique and easy for you. They design, develop, and manufacture all kinds of glass containers for your brand.
Moreover, Stoelzle Glass Group has factories across Austria, Great Britain, France, the Czech Republic, Poland, and the USA. 3 decoration sites are located in Great Britain, France, and Poland to better service your business in the world.
Berlin Packaging
Factory Location: Chicago
Year Founded: 100 + years
Company Type: Largest Hybrid Packaging Supplier
Number of Employees: 1500 +
Key Products: glass, plastic, metal containers, closures for all kinds of cosmetic packaging
Berlin Packaging is the world's largest Hybrid Packaging Supplier. They bring together the best designers, sourcing agents, manufacturers, distributors, logistics, warehouses, and after-sale services all over the world to make cosmetic packaging easy for small businesses and large Fortune 500 companies.
Berlin Packaging offers various glass, plastic, and metal containers in various sizes and styles at the same time, Whether you need a few bottles for a small product batch or thousands of containers for large-scale production.
Recommended Reason
This company is an excellent choice for:
Small businesses: need stock packaging at competitive prices, high-quality, ready to use, and no extra custom-made fee.
Medium-sized businesses: when they need to mix with different types of packaging material at the same time.
HCT Packaging
Factory Location: California
Year Founded: 1992
Company Type: Manufacturer
Number of employees: 15,000+
Key Products: plastic, tin, metal, paper for Compacts, eyeshadow palettes, color cosmetics
HCT packaging is a global leader in color cosmetics packaging, offering end-to-end full turnkey solutions. They supply a variety of wholesale cosmetic containers, wholesale cosmetic jars, airless pumps, and other packaging components designed specifically for color cosmetics.
They design, develop, manufacture, and supply high-quality plastic, tin, metal, and paper packaging for cosmetics and skincare brands. HCT packaging has its own plastic manufacturer and metal manufacturer in China.
Recommended Reason
HCT packaging has an enviable reputation for innovation, creative technology, and state-of-the-art manufacturing, they know well about color cosmetics and beauty products and have around 1500+ stock compacts and eyeshadow palettes.