Fragrances are a lifelong choice for most people. A high-quality custom perfume box can make a big impact on your customers. It helps your brand stand out and leaves a lasting impression.
The perfume industry is worth billions of dollars today. To make their perfumes stand out and appeal to customers, perfume manufacturers use creative packaging. Jean Paul Gaultier, a fashion designer, is a great example of a brand that does this successfully. They use luxurious metal packaging for their perfume boxes, giving them an elegant and high-end look. Metal packaging has become an iconic symbol for the brand, making its perfumes instantly recognizable.
Tinshine is a top packaging manufacturer for perfume brands worldwide. We specialize in creating luxurious, trendy, and protective perfume boxes that highlight the greatness of your fragrance. With us, you have the freedom to design unique boxes using different finishes such as crackle, gloss, matte, holographic, embossing, and mesh technology to ensure your brand has a 100% professional image.
Browse the most common perfume packaging boxes below or get in touch for a custom box if your container has a particular shape. Our experts will help you create the box that elevates your brand.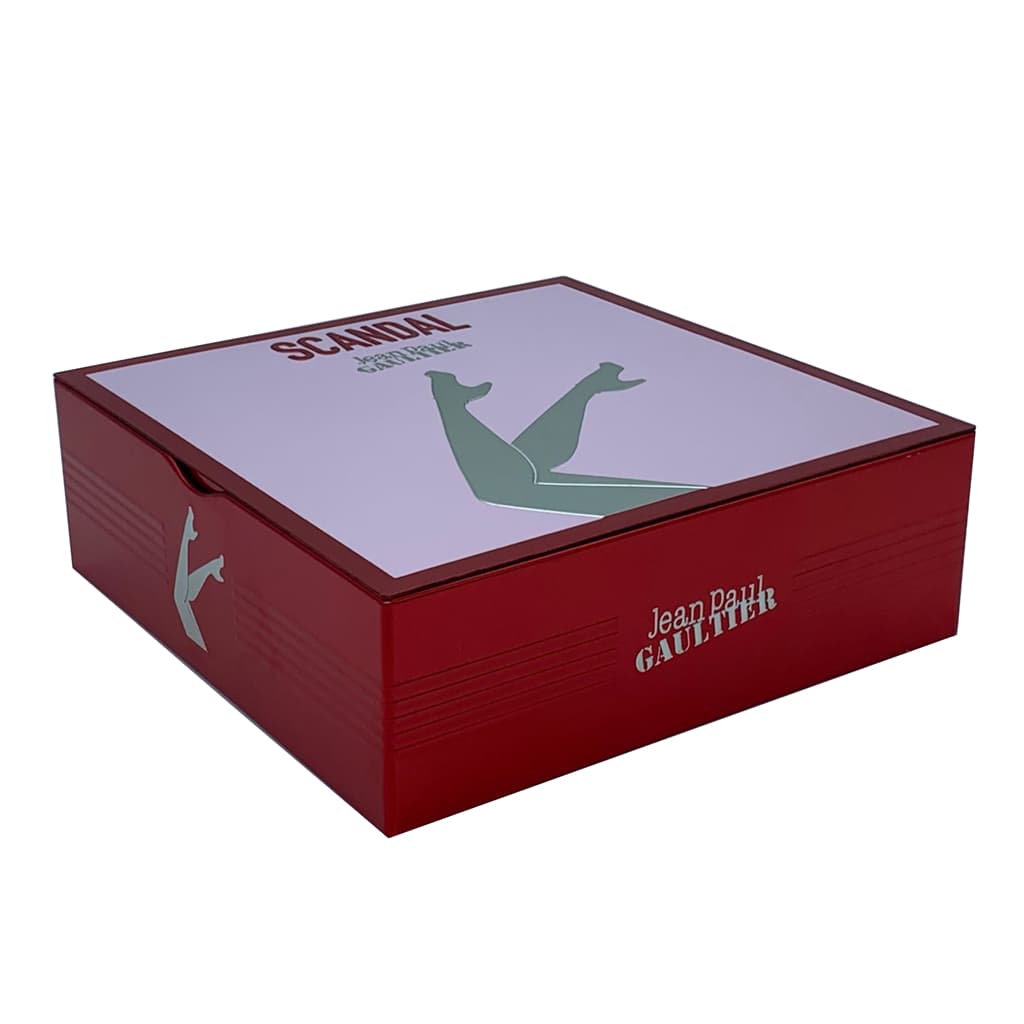 Build A Strong Shelf Impact With Custom Perfume Boxes
When customers browse the shelf, the first thing they notice is your perfume box. In a crowded array of products, you need a well-planned strategy to catch their attention. You can try it out yourself by visiting a local store. You'll observe that when faced with numerous choices, your eyes naturally seek patterns and pause when they come across something that stands out.
Custom perfume boxes are the ideal packaging solution for perfumes. They offer several benefits that effectively communicate the unique qualities of each brand and create a feeling of luxury and excellence. These boxes can be formed into various shapes, allowing brands to showcase their individuality. To make your brand even more distinctive, you can combine with decorative elements such as crackle, gloss, matte, and holographic finishes, as well as embossing and mesh technology. These enhancements further boost brand differentiation and make your product visually appealing.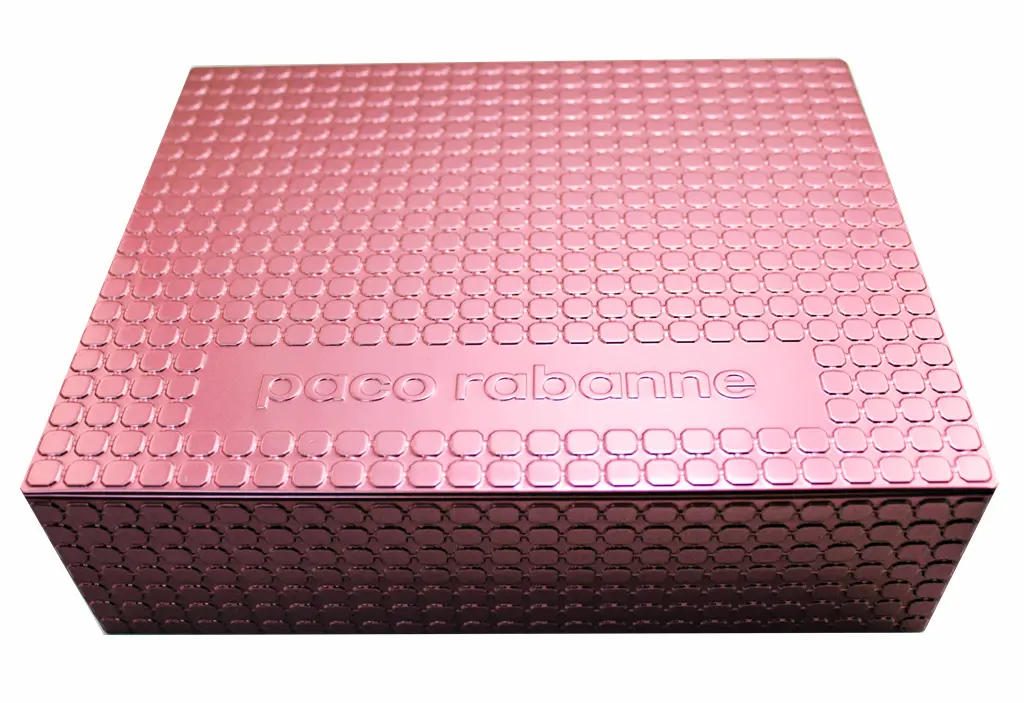 Perfumes are highly sought-after products that have a powerful impact on people. They make us feel confident, alluring, and unique. Perfume gift boxes play a crucial role in ensuring that the fragrance is presented in the best possible way. Here are some key features to consider when choosing a perfume gift box:
Protection: The primary purpose of a perfume gift box is to safeguard the fragrance bottle. A sturdy box not only keeps the perfume safe from damage but also instills a sense of quality and reliability.
Luxury: A perfume gift box should exude an air of luxury and sophistication. The design, colors, and decorative elements contribute to creating an upscale image, making the gift feel special and exclusive.
Unboxing experience: The way the box opens and reveals the perfume can greatly influence the overall experience. A well-designed perfume gift box adds an element of surprise and enhances the luxurious journey for the recipient.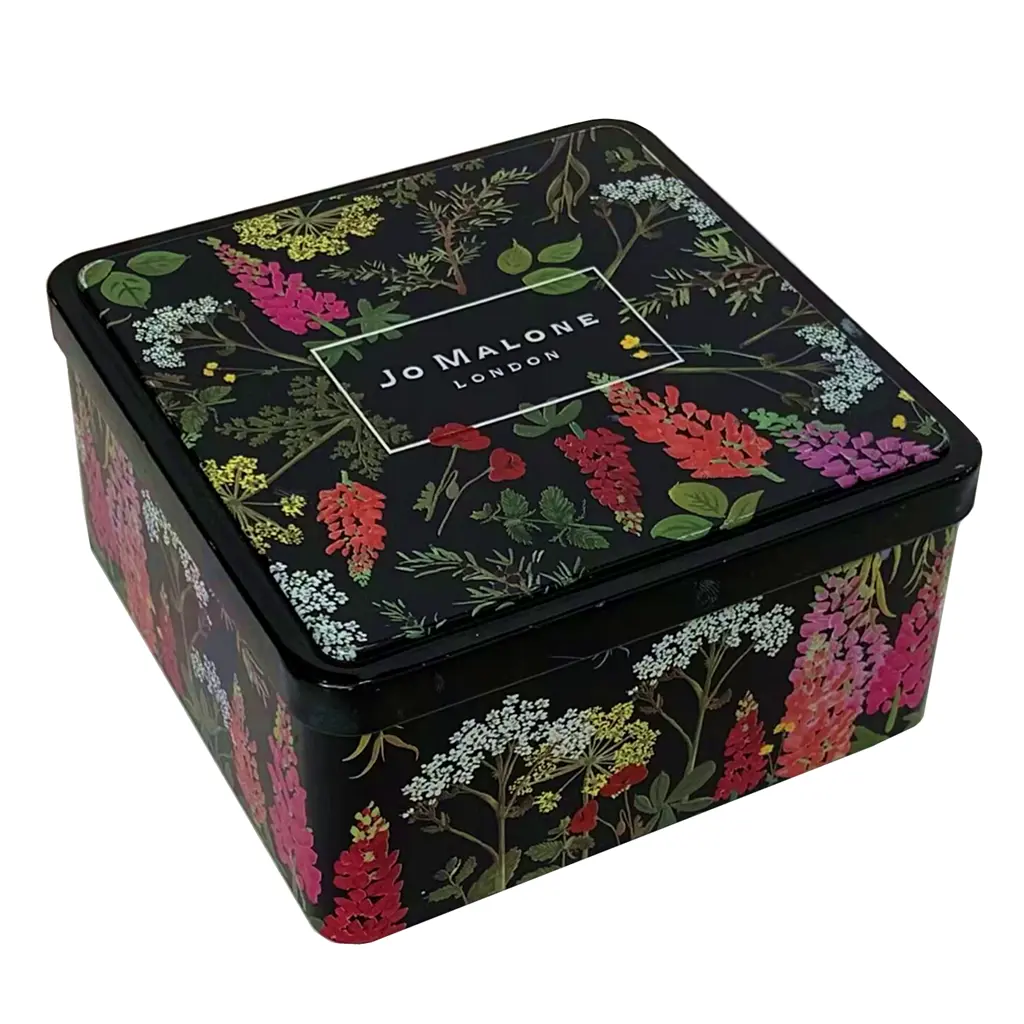 Perfume packaging boxes play a vital role in capturing attention and showcasing the essence of a fragrance. They must combine functionality with aesthetic appeal. Sturdy materials and secure designs provide optimal protection for the delicate perfume bottle.
Customization options allow brands to communicate their unique identity through design, colors, and embellishments. A luxurious touch elevates the perceived value, positioning the brand as high-end. Finally, the unboxing experience adds an element of delight and creates a lasting impression. 
By focusing on these aspects, perfume packaging boxes become an essential tool in captivating customers and conveying the allure of the fragrance within.
Metal packaging is a perfect choice when it comes to storing perfumes. For example, metal tin can be formed into various shapes, allowing each brand to showcase its unique qualities and create a feeling of luxury and excellence.
Metal packaging with precious embossing and metallic color can significantly boost perfume Brand differentiation. 
One of the inherent advantages of metal packaging is its ability to shield perfume products from light and oxygen – both of which have the potential to affect a fragrance's shelf life.
Moreover, the metal tin box is quite sturdy, ensuring that the perfumes remain safe and undamaged throughout the entire supply chain journey.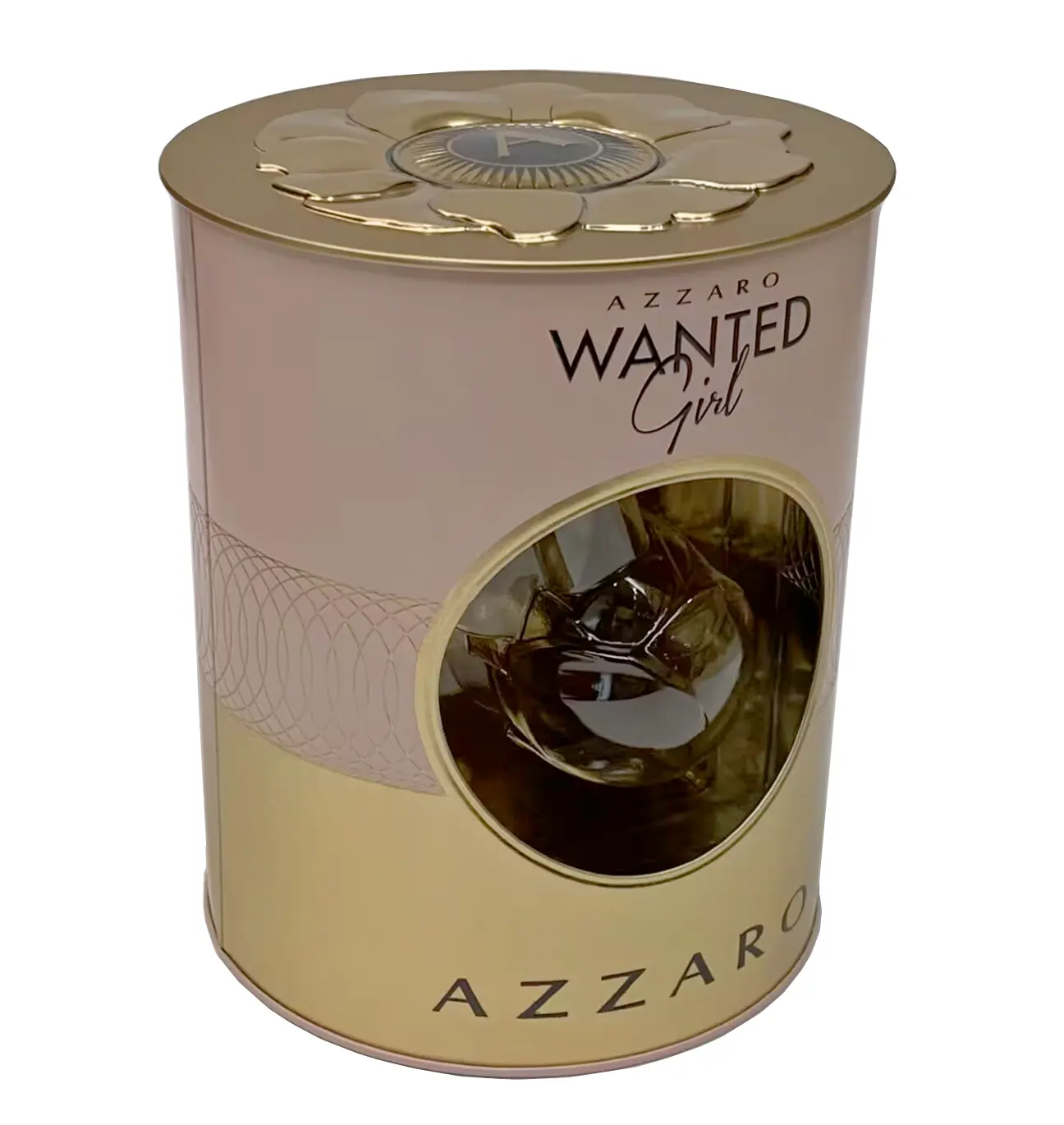 Want to buy perfume boxes wholesale? You are on the right site! 
At Tinshine, we provide an extensive selection of affordable perfume boxes at wholesale prices. Our offerings include custom perfume boxes with inserts and more. You have the freedom to choose the packaging design and style that best meets your specific needs.
We specialize in manufacturing perfume boxes of various types, designs, sizes, and shapes. Simply give us a call, let us know your requirements, and we will create the ideal customized perfume packaging that perfectly suits your needs.
With our reliable and tailored solutions, you can elevate your perfume packaging game and make a lasting impression in the market. Partner with us for all your wholesale perfume box needs!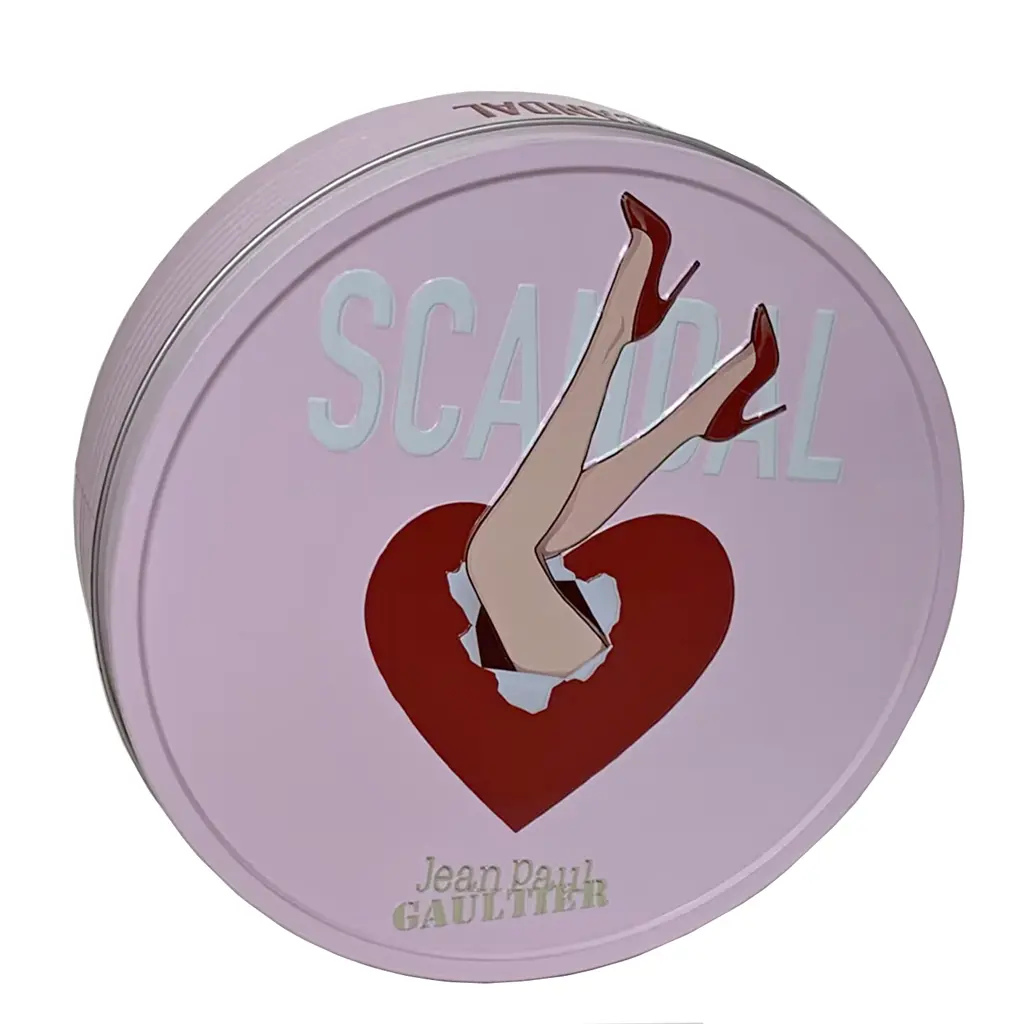 We understand how important it is for a perfume box to catch the attention of customers and win them over. As a leading manufacturer of perfume boxes, we have the expertise to create custom boxes that perfectly fit your budget, brand, and product requirements. Our range of decorative options, including high-quality printing, holographic finishes, embossing, and debossing, ensures that your perfume products will stand out on store shelves. Our sustainable packaging not only grabs consumers' attention but also conveys a message of top-notch quality.
At Tinshine, we have extensive knowledge of the packaging industry and the necessary skills to bring any idea to life. Whether you have a specific design in mind or need us to create a unique box from scratch, we have the latest printing technologies and the expertise to meet your needs. You can trust us to deliver the perfect perfume box that aligns with your brand and exceeds your expectations.
Get in touch for a quote, or a question!