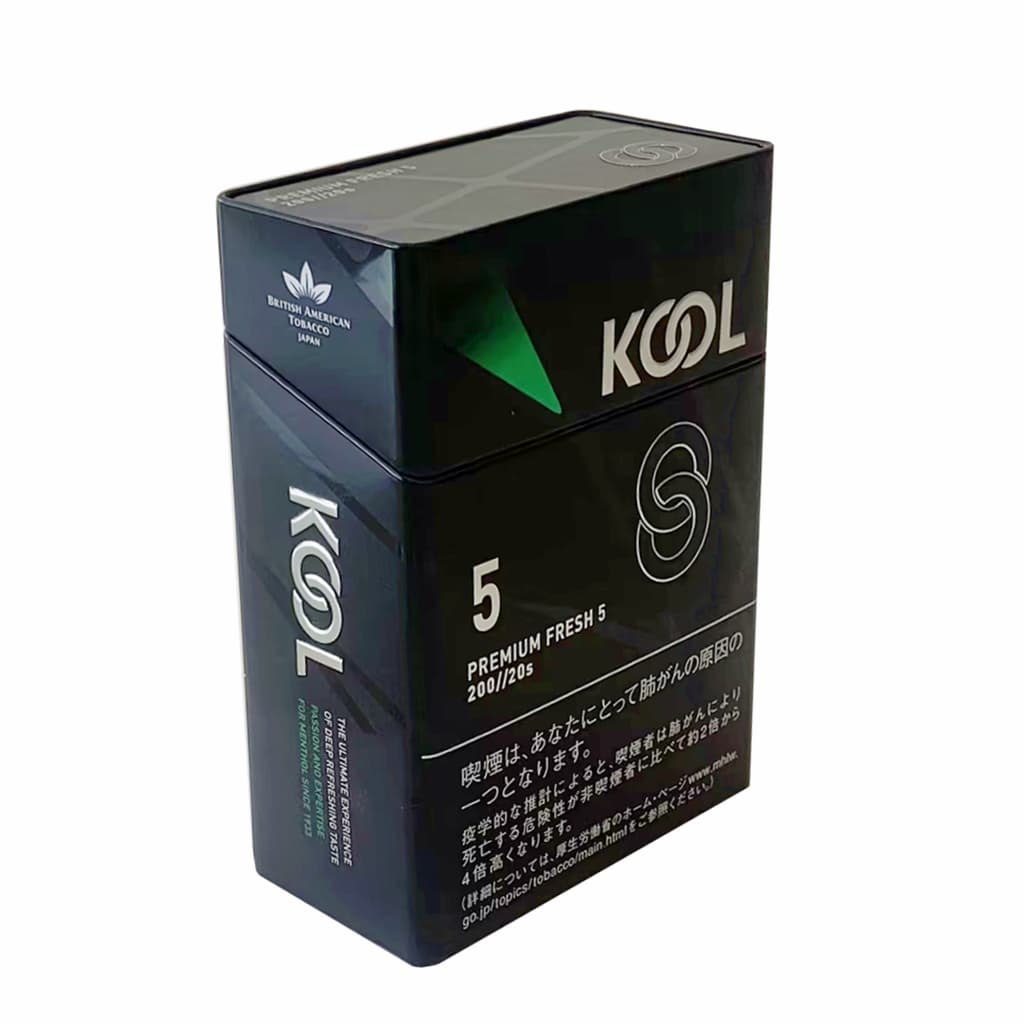 Where To Buy Custom Tobacco Tins?
Tinshine is a large-scale tobacco tin manufacturer in China. Our factory has years of experience developing and producing tin packaging for the tobacco industry. 
Over the past decade, we've made many custom tins for cigars, pipe tobacco, and other non-smoking products like snus and chewing tobacco.
In collaboration with clients, we have successfully developed various innovative and high-quality tobacco packaging. Because of this, we know the market and requirements like no other, and we will use our experience to help you be our next satisfied customer.
Your needs are unique, and our solutions are suited to them. Order your custom tobacco packaging, in any shape, size, and design!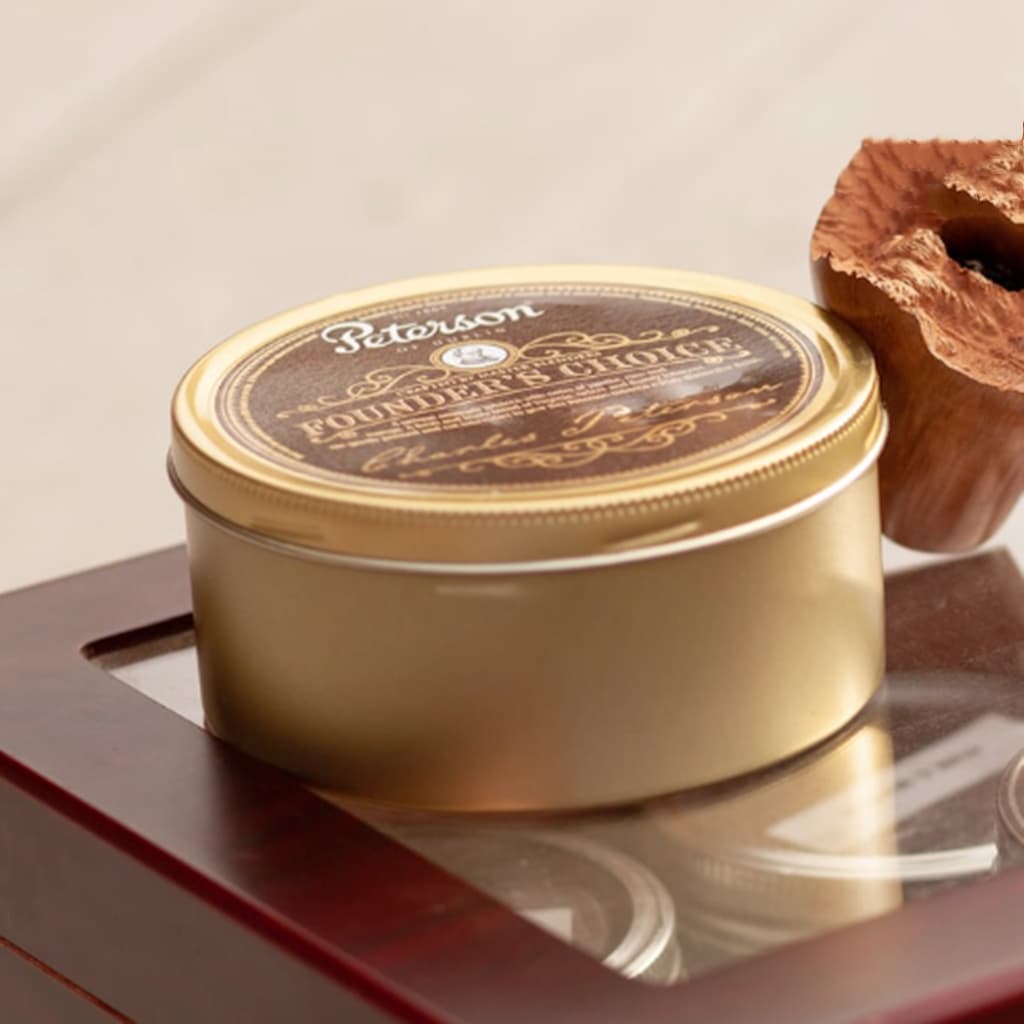 Why choose tin packaging for your tobacco products?
Sealed tins are permanently recycled and durable, can keep tobacco fresh, and extend its shelf life. Screw cap round tins with sealed lids are perfect to store bulk tobacco while smaller baccy tins were good for taking tobacco on the go. 
Tobacco tins are not only good for hygiene and cleanliness, but they can also be used over and over again, so you can refill them multiple times.
Also, the tobacco industry was a pioneer in utilizing offset lithography to decorate tin packaging for brand advertising. They knew how to make their tins stand out on store shelves by using colorful decorations and images. Most tobacco tins were designed to appeal to male consumers and often featured themes related to sports, the navy, and sophisticated leisure activities.
How To Store Pipe Tobacco?
When you buy tobacco for pipe smoking, keeping it fresh and properly stored can be a challenge.
There are three popular types of packaging for storing pipe tobacco: tins, ziplock bags, and glass jars.
Tobacco tins usually have a vacuum seal that helps maintain the moisture in your tobacco for a while. However, once you open and break the seal, the tobacco can dry out completely within two to three weeks.
If you buy tobacco in bulk, it's likely to come in a ziplock bag. Unfortunately, ziplock bags are not very airtight like tins, so the tobacco in them dries out even faster.
A glass jar with an airtight rubber top is a great option for storing bulk tobacco. It maintains the moisture levels inside, keeping the tobacco in perfect condition and organized. But remember, glass jars can't protect the tobacco from drying out due to sunlight's damaging UV rays, so keep them away from direct sunlight.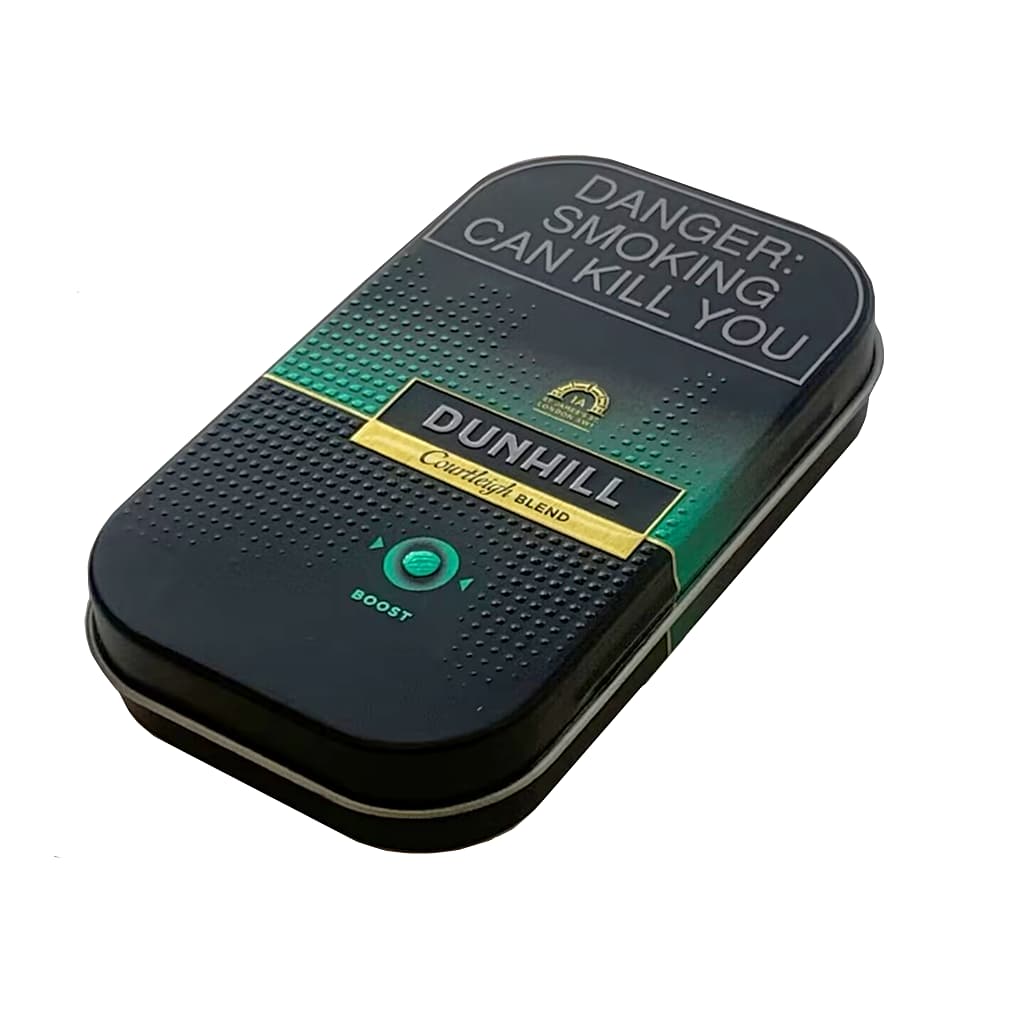 Chewing tobacco, also known as smokeless tobacco, is a type of tobacco product that is not smoked but rather chewed or held in the mouth to release nicotine. It is popular in some regions as an alternative to smoking.
Chewing tobacco tins are typically small, portable, and made of metal and tin. They are designed to keep chewing tobacco fresh and prevent it from drying out. The tins often have a secure lid, such as a hinged or screw-on lid, to keep the tobacco moist and protected from external elements. The tin allows users to carry the tobacco with them conveniently and helps maintain its quality over time.
Chewing tobacco tins come in various designs and sizes, and they are a practical and traditional way to store and transport chewing tobacco. Like cigarette tins, some chewing tobacco tins are also sought after by collectors and vintage enthusiasts due to their historical significance and aesthetic appeal.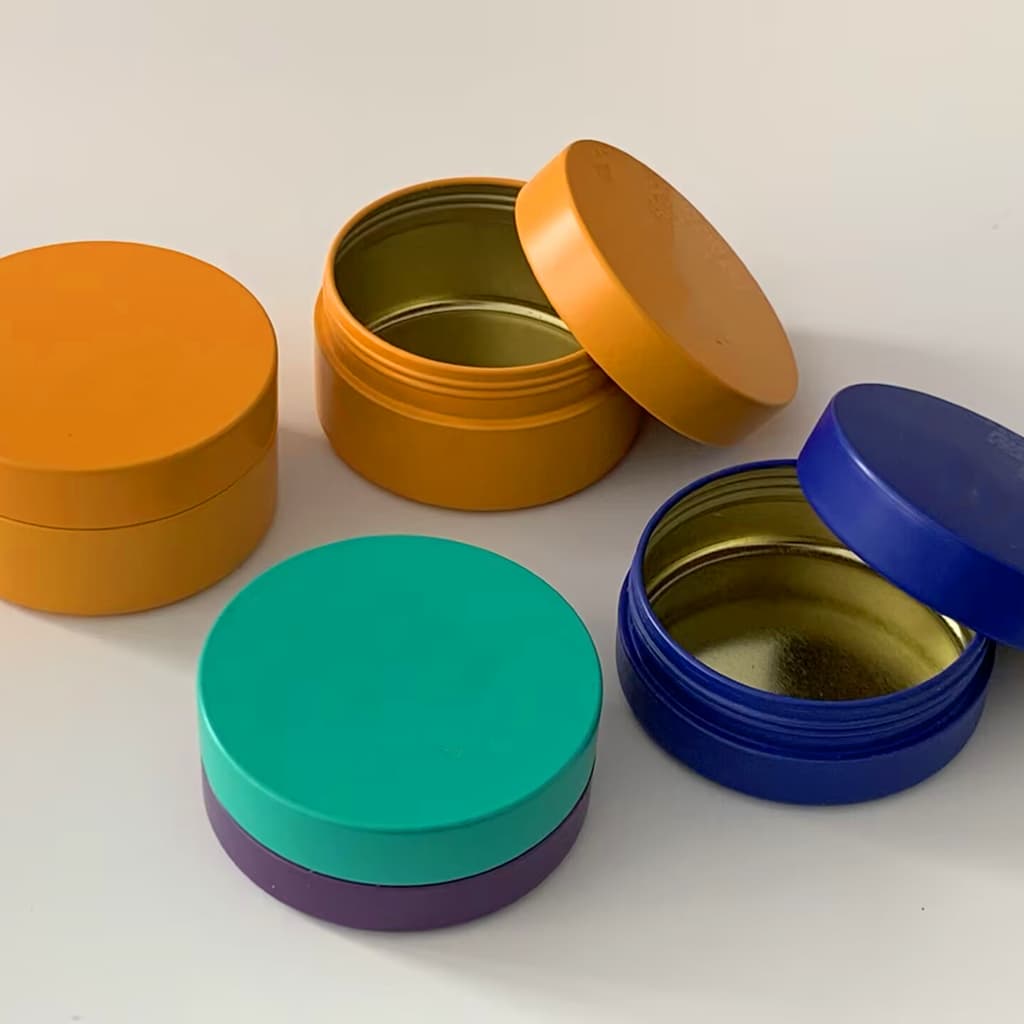 Snus is a type of tobacco product that contains moist plant material, which means it doesn't have a long shelf life. To keep it fresh, snus experts recommend storing it in a cool place.
Snus tins are specially designed containers made to protect and preserve snus. They are sturdy and keep the snus in a dark environment, which helps maintain their freshness and moisture. These tins come with either hinged or screw-on lids, ensuring the contents stay secure and don't dry out.
Advantages of using snus tins include:
Strong and premium look

Keeps your snus fresh, moist, and safe

Suitable for both loose and portion snus

Can be used for various types of tobacco products, like Swedish snus, American snuff, nicotine, and cannabis pouches, or Nordic chew
Comes in a wide variety of custom sizes and shapes to match your style and mood.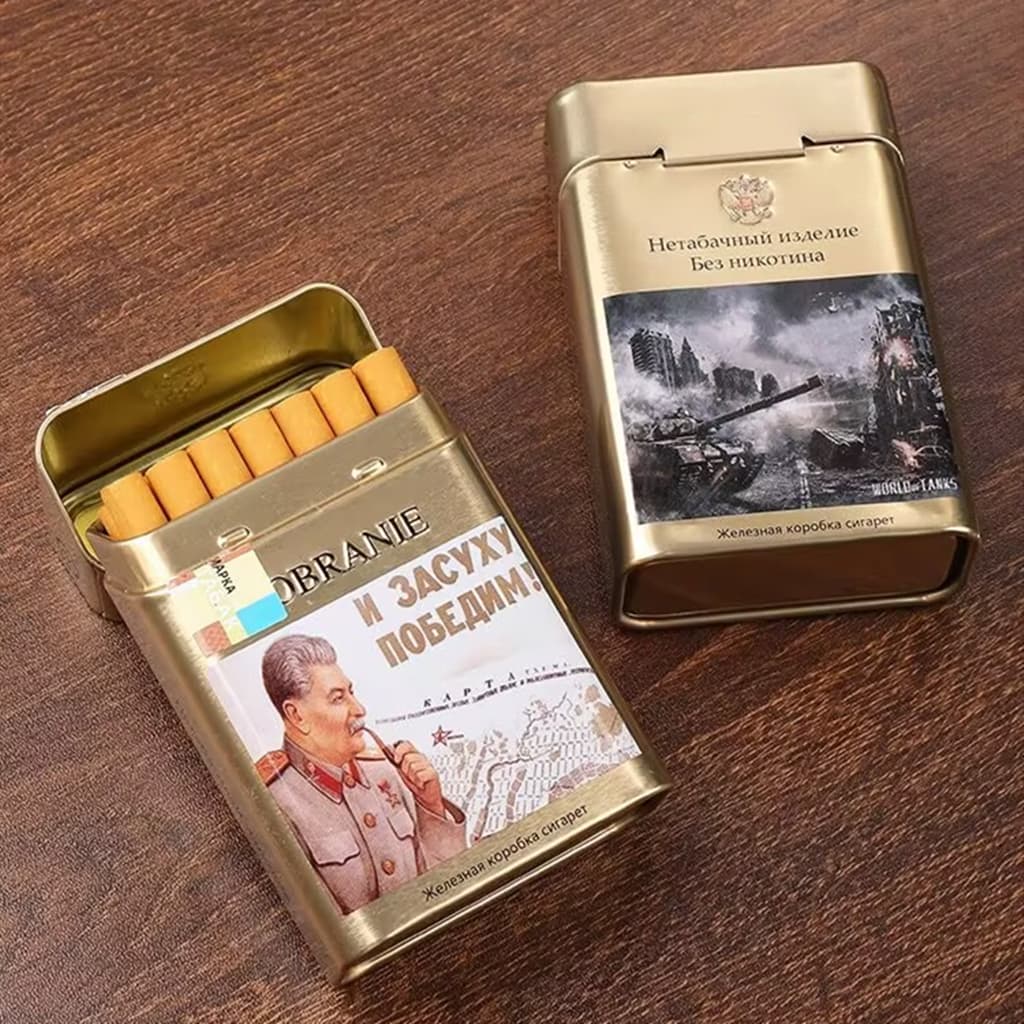 A cigarette tin is a strong container used to store a small number of cigarettes and keep them from getting squished. It's like a flat box, usually made of metal and tin, that opens in the middle. Inside, there are two halves that hold a row of cigarettes. These cigarettes are held in place by a spring or a stretchy strap. Some cigarette tins are simply sturdy cases made to store regular cigarette packs.
Cigarette tins have a few purposes: they protect the cigarettes from damage, keep them fresh, and make sure they don't break when carried in pockets or bags.
They come in different designs and sizes, but usually, they hold around 20 cigarettes. Some tins have lids that can be easily opened and closed, like a hinge or a slide-out lid