Child Resistant Tin Manufacturer
If you're tired of using plastic bags for storing your weed and edibles and want a better alternative to a glass jar, a child-resistant tin is the ideal choice. These tins are customizable, food-grade, eco-friendly, reusable, and sustainable, reducing waste and meeting your basic needs. They keep your marijuana products fresh and lock in their pleasant aromas while also keeping kids and pets safe.
Tinshine is a large-scale tin box manufacturer that specializes in custom child-resistant packaging for cannabis, edibles, flowers, cannabis-infused gummies, and other marijuana products. Child resistant tin comes in a variety of styles and sizes and offer plenty of functionality for all kinds of cannabis enthusiasts. 
Tinshine's factory has years of experience in producing cannabis packaging, especially for child-resistant testing and airtight designs. All of our child-resistant tins, joint tins, weed tins, pre-roll tins, and child safety packaging meet the safety requirements specified in 16 CFR § 1700.20 to keep children safe.
Our child-resistant tin containers can be customized with a wide range of printing options, including metallic inks, embossing, debossing, and various tin-shape options. We also offer PVC/PET windows, inserts, and different finishes like glossy, matt, sand, and crackle, giving customers plenty of choices to make their packaging unique.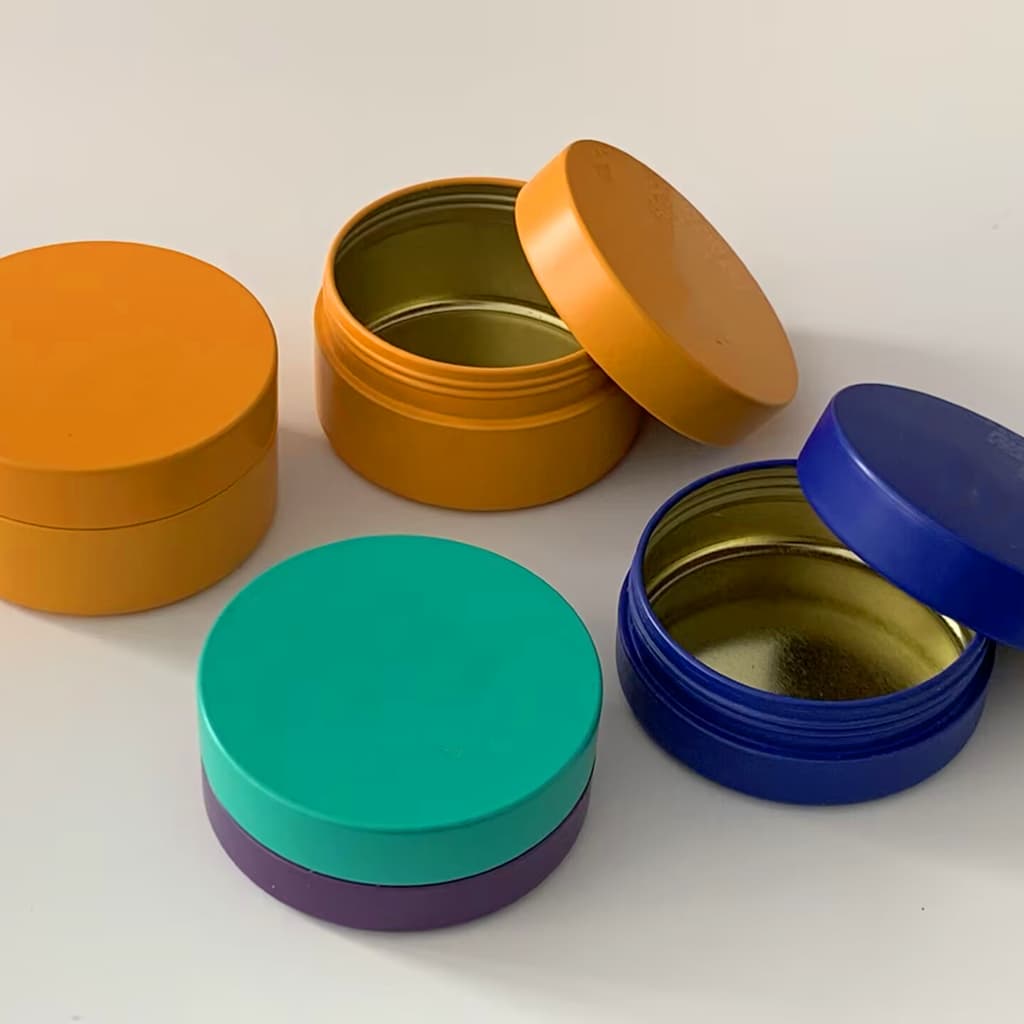 What Is Child-Resistant Tin?
A child-resistant tin is a special type of packaging designed to keep children under 5 from opening it, especially when it contains certain drugs or chemical products.
Child-resistant tins are made of 100% recyclable materials, food grade, and sturdy, making them an excellent choice for storing cannabis products every day.
Child-resistant tins always have push-and-turn caps that offer superior durability, security, and portability. Unlike plastic containers, metal tins with lids won't fall apart, and you don't have to worry about them contaminating your flowers and edibles with harmful microplastics. Small tin containers that lock in aromas and keep your flower and edibles fresh
What Types of Child Resistant Packaging Do We Provide?
At Tinshine, we offer a variety of child-resistant packaging options to ensure the safety of your products. Our range includes custom child-resistant tins, pre-roll tins, weed tins, and joint tins. All these tin containers are designed to meet strict child safety requirements and provide secure storage for your cannabis products.
Also, our tin factory can help you with custom-made child-resistant tins to match your branding and business need. Pls feel free to email us to know more details.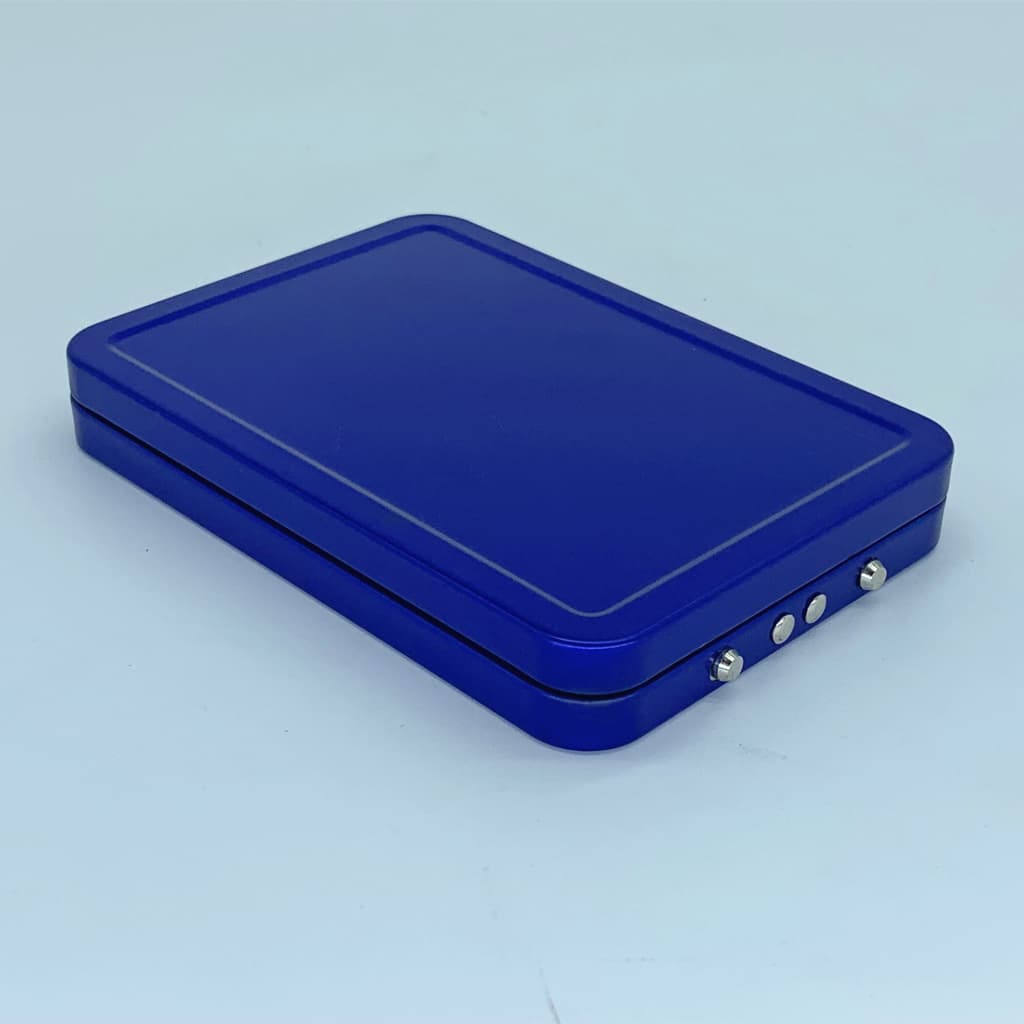 Looking for a simple and effective way to store your cannabis?  Pre-roll tins are the perfect container for you. They are small, easy to design and manufacture, and fit well in your pocket. These tins with air-tight seals, which keep your cannabis fresh and moisture equal. The opaque design also protects your cannabis from light damage, preserving its quality. 
Secondly, Pre-roll tins are always with hinged lids and their flat shape that resembles cigarette cases. They're often so compact that they can easily slip into pockets.
Pre-roll tins are also highly customizable, you can make it completely your own with your brand printing design. You can custom made different sizes and styles to deliver your specific pre-rolls. You can choose extra-secure buttons to give your marijuana goods extra protection.
Joint tins are often child-resistant to comply with safety regulations and keep the contents inaccessible to children. These tins help maintain the freshness and quality of the pre-rolls while also ensuring compliance with packaging regulations in the cannabis industry. 
Another great feature of the joint tin is its ability to be smell-proof, joint tin can help to keep the smell of your marijuana inside and has a two-step opening mechanism. This makes a joint tin box great for protection and traps the smell of marijuana within the chamber. plus, joint tin is 100% recyclable!
Our factory also offers different types of inserts to suit your different marijuana packaging.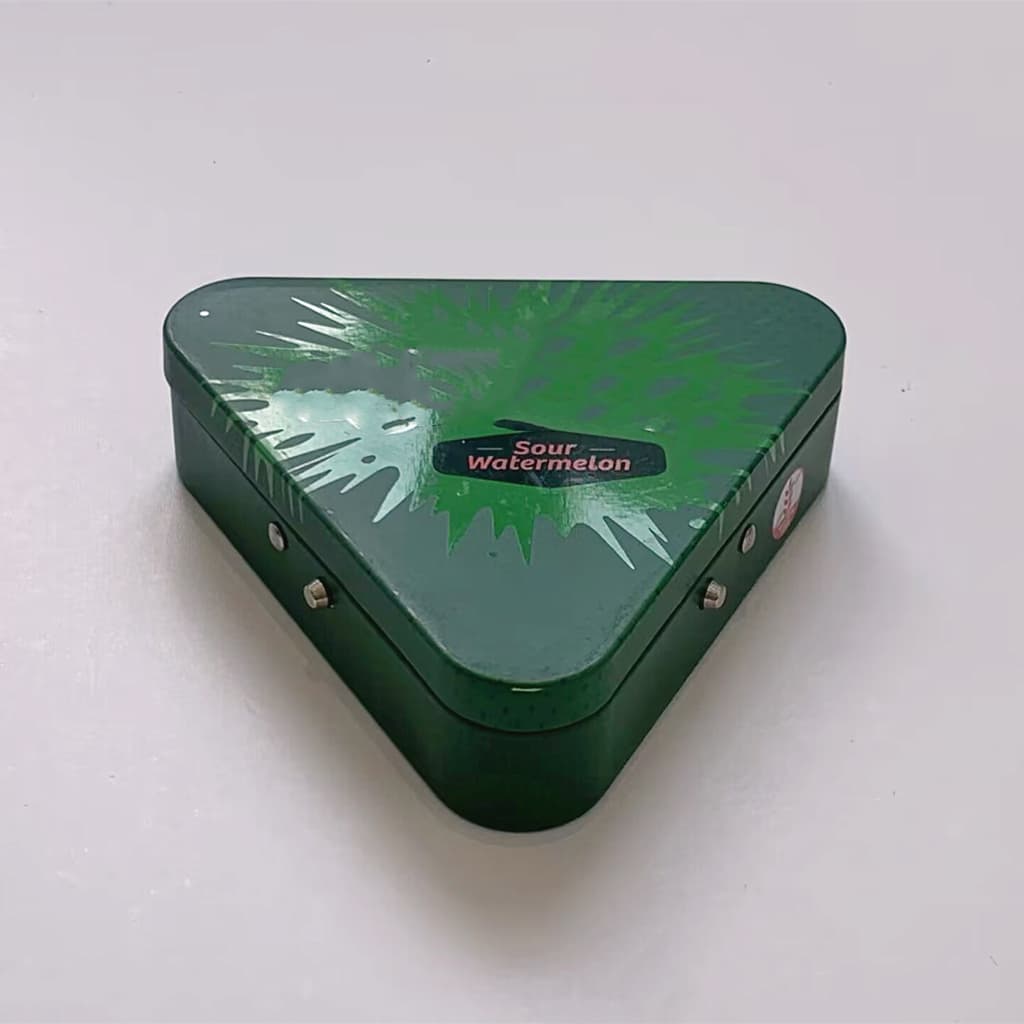 Custom weed tins are designed to provide a tight seal that blocks out light and keeps moisture to a minimum, which works great for smokers storing edibles and flower. Also, weed tin can be easily custom made into different sizes and shapes to accommodate different volumes of cannabis.
Custom weed tins also provide a child-resistant opening mechanism that's safe for kids. To open these tins, you need to push on the bottom and lift the lid at the same time. This ensures that the cannabis stays secure and the fresh smell stays inside.
Meanwhile, weed tins can be custom designed with logos, artwork, and branding, allowing businesses to create a unique and recognizable packaging that represents their brand identity.
Cannabis Infused Gummy Tin Wholesale
Why popularly choose tin cans for cannabis-infused gummy packaging?
Tin boxes can be designed with child-resistant features, such as special closures or lids, making it more difficult for children to access the gummies.

Child-resistant and tamper-evident features are often required by cannabis regulations, and tin cans can be manufactured to meet these legal requirements.

Tin cans offer better protection against physical damage, moisture, and environmental elements, safeguarding the gummies from potential harm during shipping and handling.

Tin cans can be easily customized with printing and attractive designs, allowing businesses to establish a unique brand identity and make their product stand out on the shelves.

Many tin cans are reusable and recyclable, contributing to environmental sustainability and reducing waste compared to single-use packaging options.

Tin cans come in various sizes, accommodating different quantities of gummies, providing flexibility for different product offerings.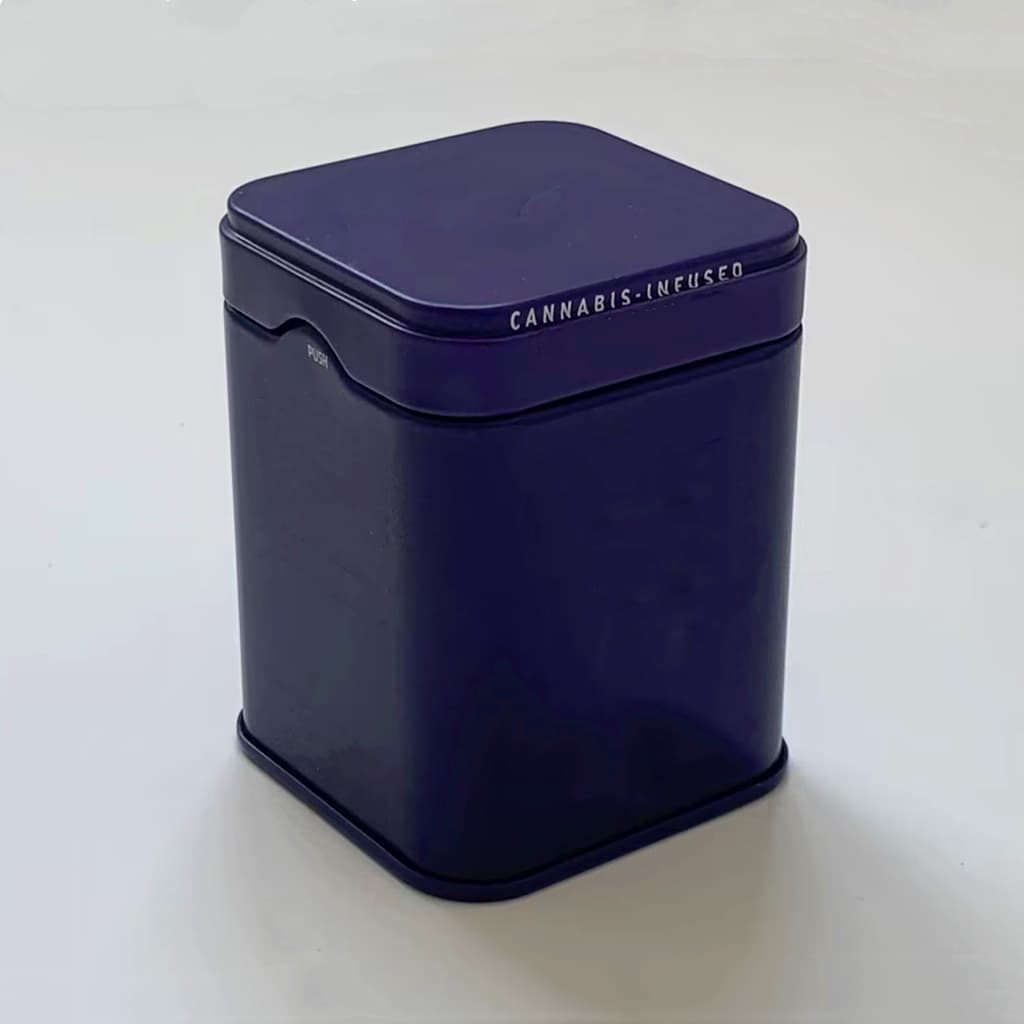 Cannabis Edibles Packaging Wholesale
Edible products like gummies, candies, chocolates, and cookies are becoming really popular, especially in the cannabis market. Packaging for these edibles is a great way to make your products look as good as they taste. You can get really creative with custom printing and patterns to make your packaging stand out!
Using tin packaging for edibles is the best choice because it keeps your THC products fresh, and it's FDA-approved for food use. Whether you have delicious weed chocolates, colorful cannabis candies, or yummy brownies and cookies, using tin containers can make them look even more tempting. Plus, you can customize tin packaging to match your brand's style and keep everything compliant with regulations.
Tinshine factory has been making cannabis edible tin packaging for a long time. We have the expertise to create tins that seal tightly, come in the right size, and have child-resistant openings, meeting all your needs for edible packaging.