Custom Chocolate Tin Manufacturer
Tinshine is a large-scale tin manufacturer that offers high-quality, cost-competitive & innovative chocolate packaging. Our aim is to help companies boost their branding with tin packaging. Whether you need premium or luxury chocolate packaging, our factory can provide a custom tin packaging solution that is tailor-made for your pricing, brand, and product needs.
No matter how delicious your chocolate is, people won't buy it if they don't notice your box. That's why the design of your chocolate packaging is so important. It needs to stand out, especially when compared to other brands.
Chocolate tins upgrade your brand. Custom chocolate tin is great for many advantages. It's light, doesn't easily rust (if coated properly), and can be shaped easily. This flexible metal tin is perfect for making attractive chocolate boxes. They can really catch your eye with many print designs on the tin, and can be decorated with emboss, deboss, and various other finishes. 
Why Choose Tinshine For Chocolate Packaging?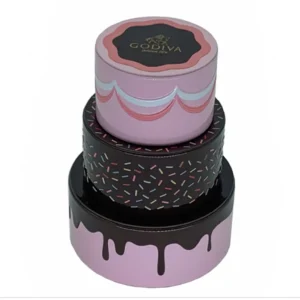 Excellence in tin Manufacturing
We've spent 16 years making things for top companies in areas like chocolate&candy, coffee & tea, drinks, beauty products, and tobacco. Our tin factory provides a one-stop solution for you – A dust-free workshop & advanced automatic cutting, printing, and punching lines to ensure good quality and delivery performance.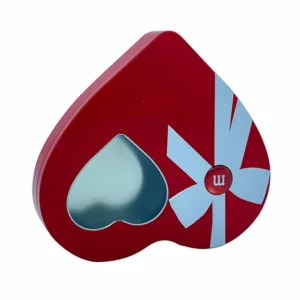 We use the latest design and engineering tools to help customers make and improve their packaging. Using 3D models and Numeric Controlled Machining software, we can quickly show innovative ideas and make samples to our customers.
Through automation, we can work faster, save time, keep costs low, and make the workplace safer. The big advantage of using automated production lines is that they make our tin products consistent and stay competitive in the market.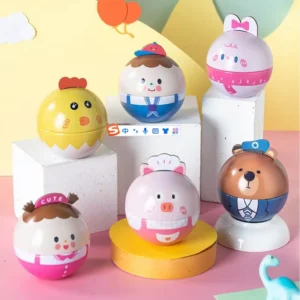 distinguishes us from our competitors is that we have our own printing factory in house. Our Investments in the latest pre-press, printing, and offset lithography technology assure maximum visual quality and shelf appeal for tin products. We have 6 printing lines and 2 coating lines.
When it comes to tin packaging designs, we understand that a special printing finish can convince consumers to reach out and grab their attention. Our extra options such as spot gloss, matt, metallic gold, crackle, pearl varnish, embossing, and debossing can go a long way to increase the perception of your brand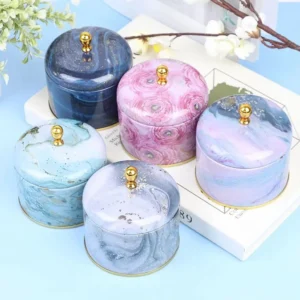 Quality is always the first. Our factory is ISO9001, ISO14001, ISO22000, BRCGS, FSSC22000, SEDEX 4P certified and have passed the audit by Mars, LVMH, IKEA, etc.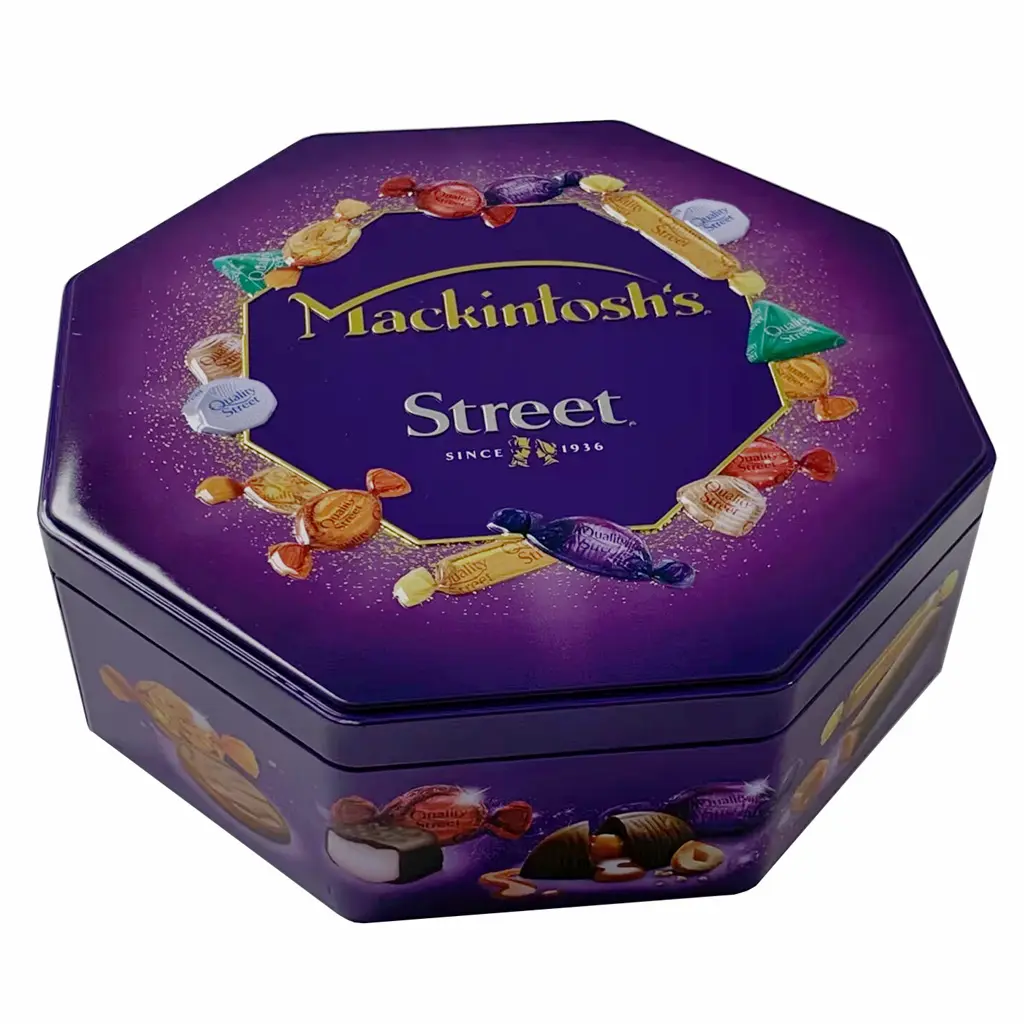 Major chocolate brands choose Christmas tins to draw attention to their brand's milestones and new product launches with limited editions.  
Christmas chocolate tins can be formed into different sizes and shapes with vibrant printing and embossing, which can add perceived value and boost brand image and exposure.
Also, Christmas tins are solid, food grade, and eco-friendly,  which are great packaging solutions for chocolate packaging in dark conditions.
Our MOQ is 10,000 pcs,  it needs around 35 days to be finished. For more information,  pls feel free to email us.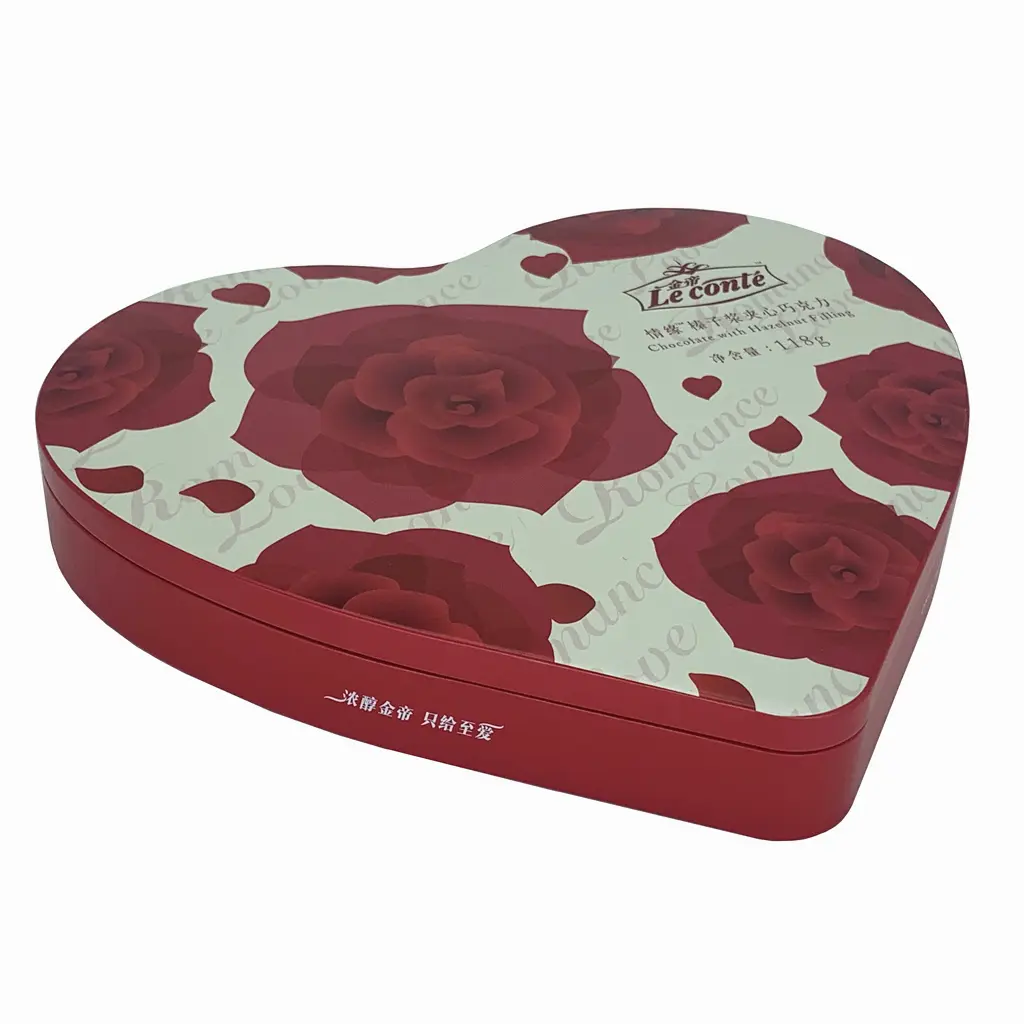 Valentine's Day Chocolate Tins
A heart-shaped tin box of chocolates has become the symbol of True love in Valentine's Day across the globe. As Technavio report shows that the chocolate packaging market is poised to grow by $ 3.76 billion during 2020-2024, progressing at a CAGR of 6% during the forecast period. 
According to the NRF show that Americans purchase approximately 58 million pounds of chocolate on Valentine's Day, among which are 36 million heart-shaped boxes In 2020. So the need for chocolate packaging is booming accordingly as well.
At Tinshine factory, we custom-made a wide series of heart boxes wholesale for Valentine's Day,  provides one-stop packaging solutions for your valentine's Day Gift Packaging.
Easter egg tins play a very vital role in chocolate production, presentation, and sales. Egg-shaped tins also need a pleasing design that is both pleasing and attractive on the shelf.
At Tinshine, we manufacture egg-shaped tins in various sizes to meet your needs. Whether you are looking for small tins for mini Easter eggs or large tins for bigger candies and chocolates, we have got you covered. Here are 3 most popular egg-shaped tin sizes as below:
Small Egg Tin Size: 60x60X85mmH

Medidum Size Egg Tin Size: dia 89x130mmH

Large egg-shaped tin size: 133x128x200mmH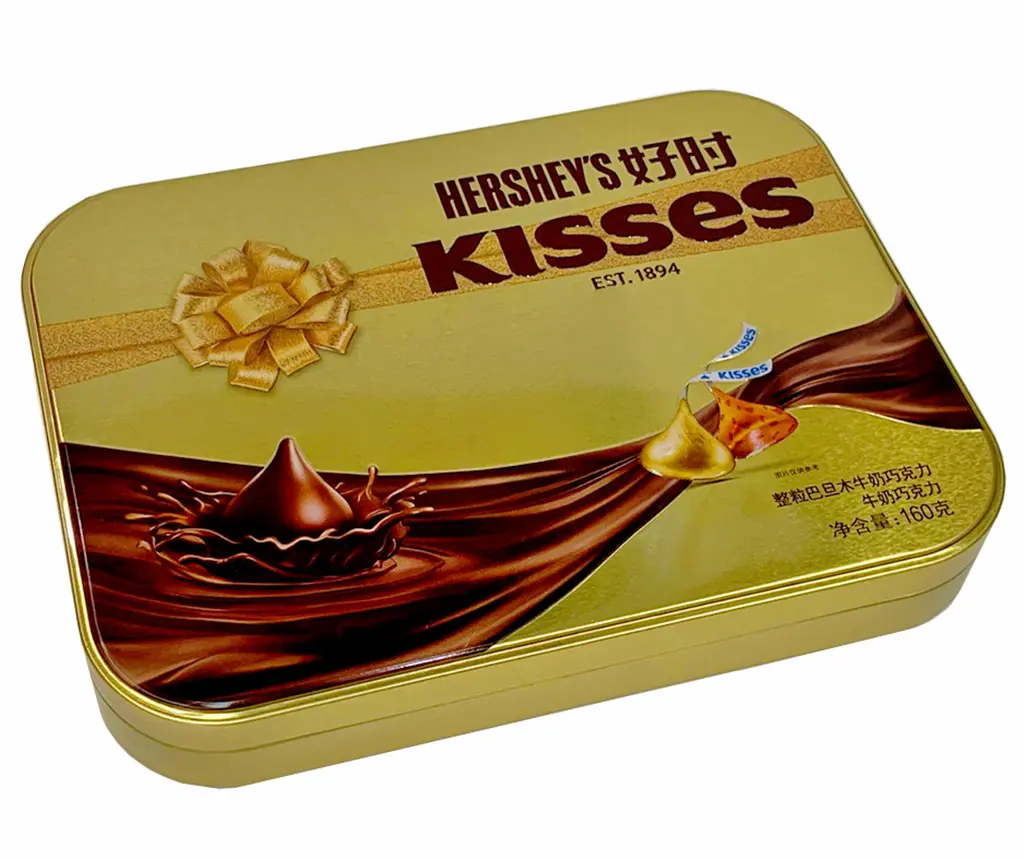 When it comes to chocolate gift packaging, Tinshine has the knowledge and innovation to keep your business ahead of the competition. Our team will analyze your specific needs and develops the appropriate gift tin solutions. 
We are a tin box manufacturer in China for more than 16 years and our goal is to optimize and streamline your packaging operation and provide technical support throughout the whole process. 
We have a strong R&D design team to help you custom-made unique tin shapes, tin sizes, and printing. We have 3000+ existing molds available to meet different packaging demands.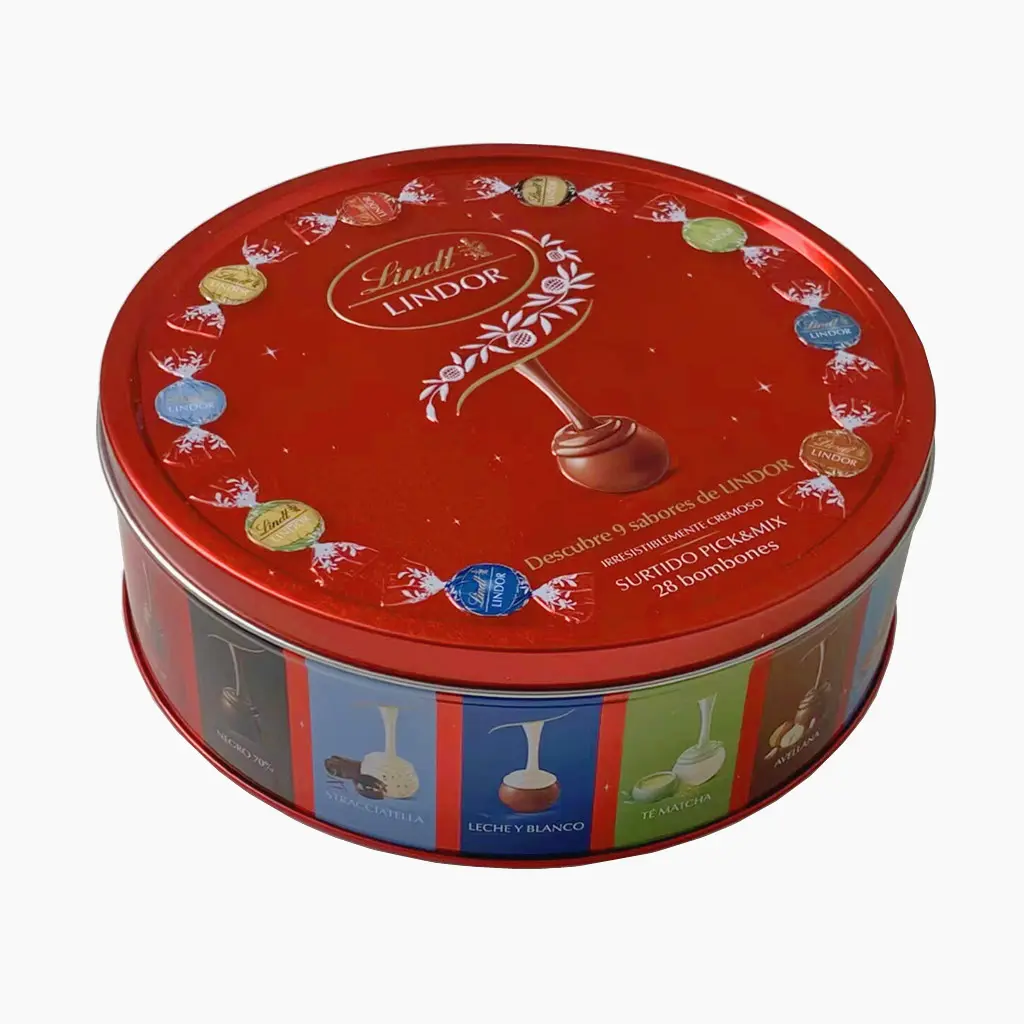 Do you have a hot chocolate business? If yes, then you know that a gorgeous hot chocolate tin box is very important. Hot chocolate tin is used to store hot chocolate, milk chocolates, or cocoa. In order to keep the chocolates fresh, the tins need to be well sealed.
Hot chocolate tins can add elements like metallic lacquer, embossing or debossing of logos and text, and other custom features that can set your packaging apart from other brands' products
Tinshine is honored to manufacture chocolate tins for Lindt. As Chocolate is very sensitive to temperature and humidity. Ideally, chocolate is frequently stored in a dark place or protected from light by wrapping paper. Metal tins are solid with dark condition, eco-friendly tins, custom-made with printing, which are great choice for chocolate packaging.