Tinshine is a leading wholesale manufacturer of tin Easter eggs based in China. With years of experience in manufacturing high-quality custom tins, we have become a trusted name in the industry. We manufacture a wide range of Easter egg tins in various sizes and shapes. Our egg-shaped tins are perfect for packaging Easter candies, chocolates, and other confectioneries.
Why Use Tin Easter Eggs?
Tin is a versatile material that offers several benefits over other materials used for Easter eggs. Here are some reasons why you should choose tin Easter eggs over other options:
Food Grade Material
Tinplate with the coating is food grade, which means it can directly contact all kinds of confectioneries. Tin is a safe and hygienic material that does not leach harmful chemicals into food. It is an ideal material for packaging food items, including Easter candies and chocolates.
Lightweight and Beautiful Designs
Our egg-shaped tins are lightweight and come in beautiful designs. These custom egg-shaped tins are perfect for kids who love to participate in Easter egg hunts. Our tins are easy to handle, and their attractive designs make them a popular choice among children.
Eco-Friendly
Metal egg tins are eco-friendly and can be recycled forever. Unlike plastic Easter eggs, which can take hundreds of years to decompose, tin Easter eggs are recyclable and good for the environment. Tin is a sustainable material that can be recycled again and again without losing its properties.
What Egg-Shaped Tin Sizes Do We Provide?
At Tinshine, we manufacture egg-shaped tins in various sizes to meet your needs. Whether you are looking for small tins for mini Easter eggs or large tins for bigger candies and chocolates, we have got you covered. Here are some of the egg-shaped tin sizes we provide:
Small Egg-Shaped Tins
Our small egg-shaped tins are perfect for mini Easter eggs and other small confectioneries. The egg tins are available in different sizes. These tins are lightweight and easy to handle, making them an ideal choice for kids. Available size is 60x60X85mmH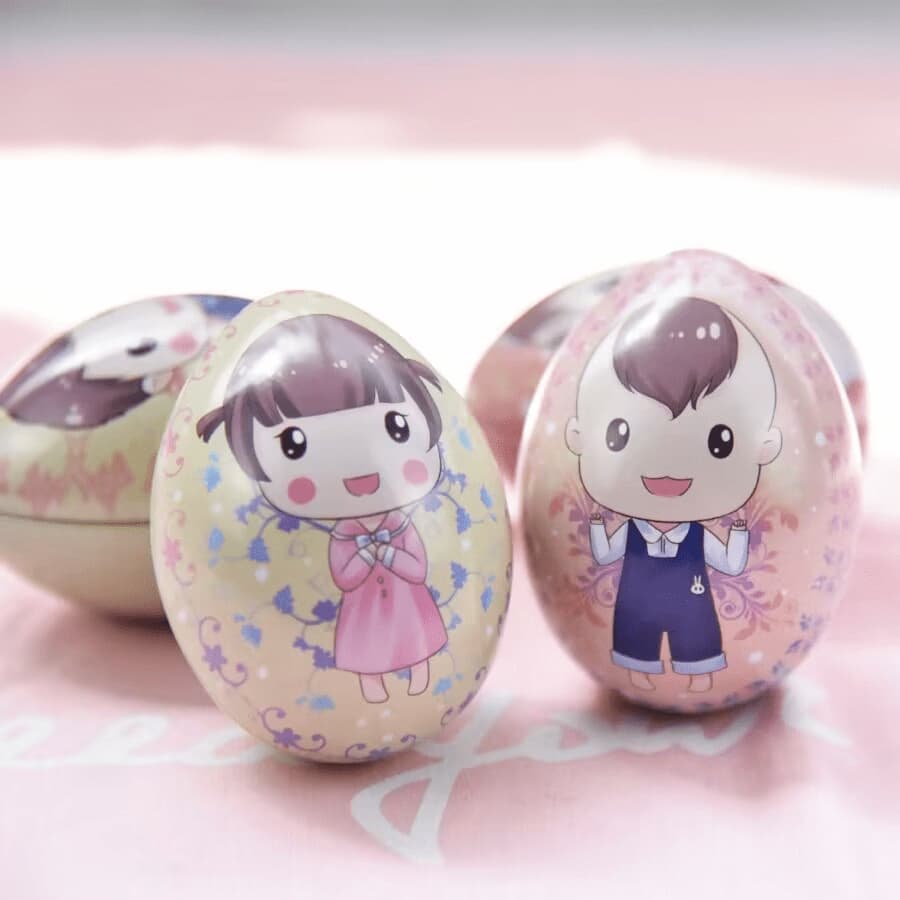 Medium size Egg-Shaped Tins
Our medium size egg-shaped tins are ideal for packaging medium-sized Easter candies and chocolates. The popular egg tin size is dia 89x130mmH.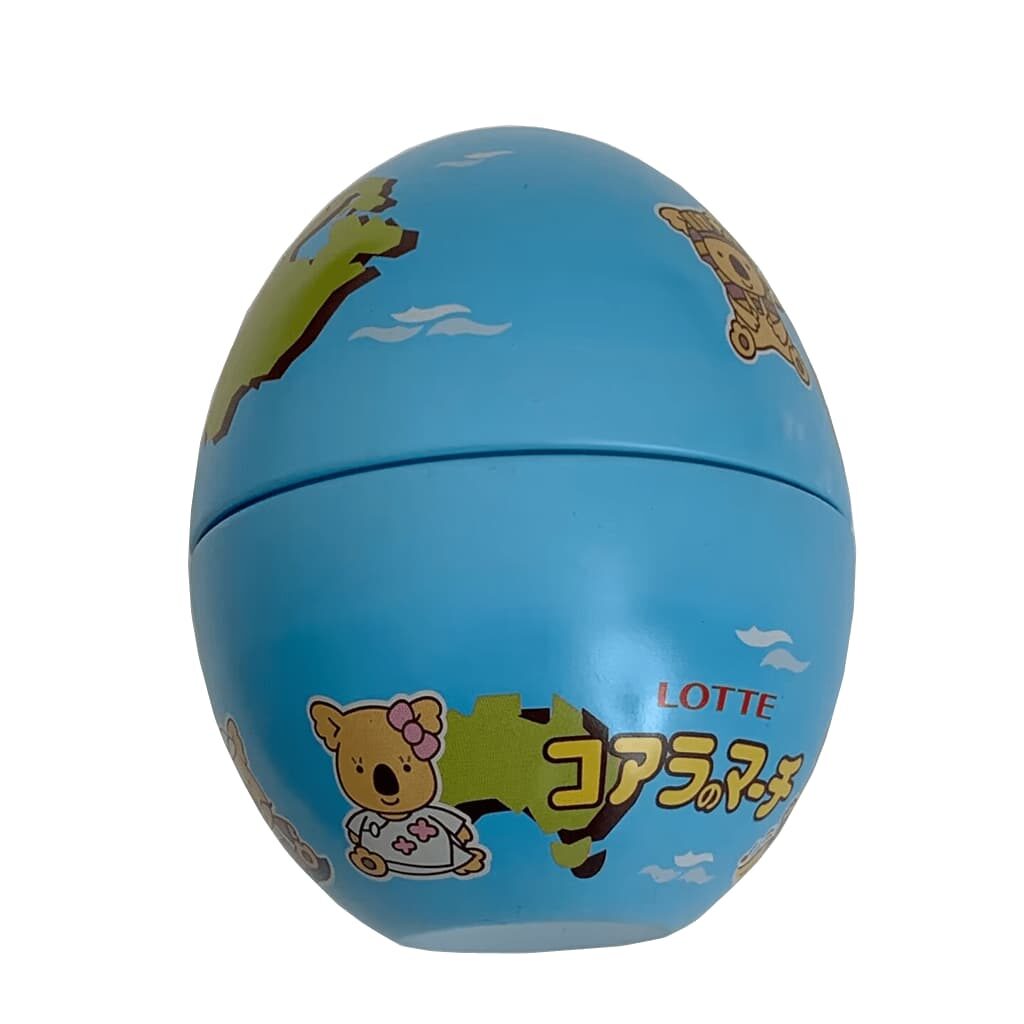 Large Egg Shaped Tins
Our large egg-shaped tin size is 133x128x200mmH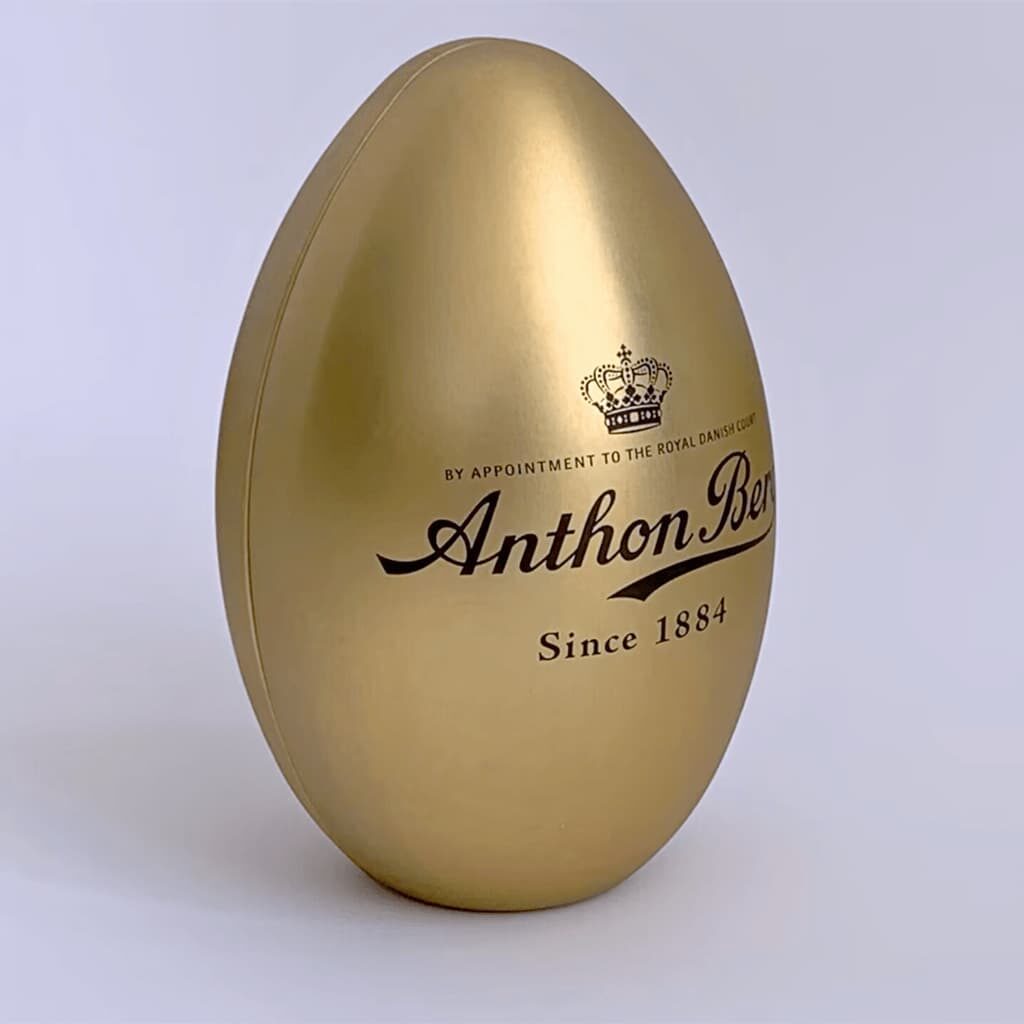 Conclusion
Metal Easter egg tins play a very vital role in chocolate production, presentation, and sales. Egg-shaped tins also need a pleasing design that is both pleasing and attractive on the shelf. China alone has dozens of outstanding tin manufacturers. Therefore, It's therefore of utmost necessity to work with a trusted entity to brand your product for you.
At Tinshine, we understand the essence of communicating the right message with a brand image. Reach out to us and let us take care of your tin packaging needs and also, get a glimpse of the amazing work we do.