Tin Box is a luxurious and sustainable packaging solution for high-end products like food, cosmetics, perfumes, jewelry, and luxury wine. Tin boxes are not only lightweight and highly resistant to crush, but they also have a visually appealing design that enhances the overall presentation of the product.
What are Tin Boxes?
Tin boxes are made of recyclable tinplate, a thin sheet of steel coated with a layer of tin. The thickness of the tinplate can range from 0.21 to 0.35 mm, making these boxes durable and resistant to damage. The outer printing of the tin box can be customized with various branding options, including metallic reflective, varnish, coatings, emboss or deboss, and premium printing techniques and textures. These customization options allow you to create a unique and visually appealing tin packaging solution for your product.
Benefits of Using Tin Boxes
What makes tin boxes a perfect packaging option for your business? Below are 8 benefits for your reference:
Tin Boxes Are Highly Customizable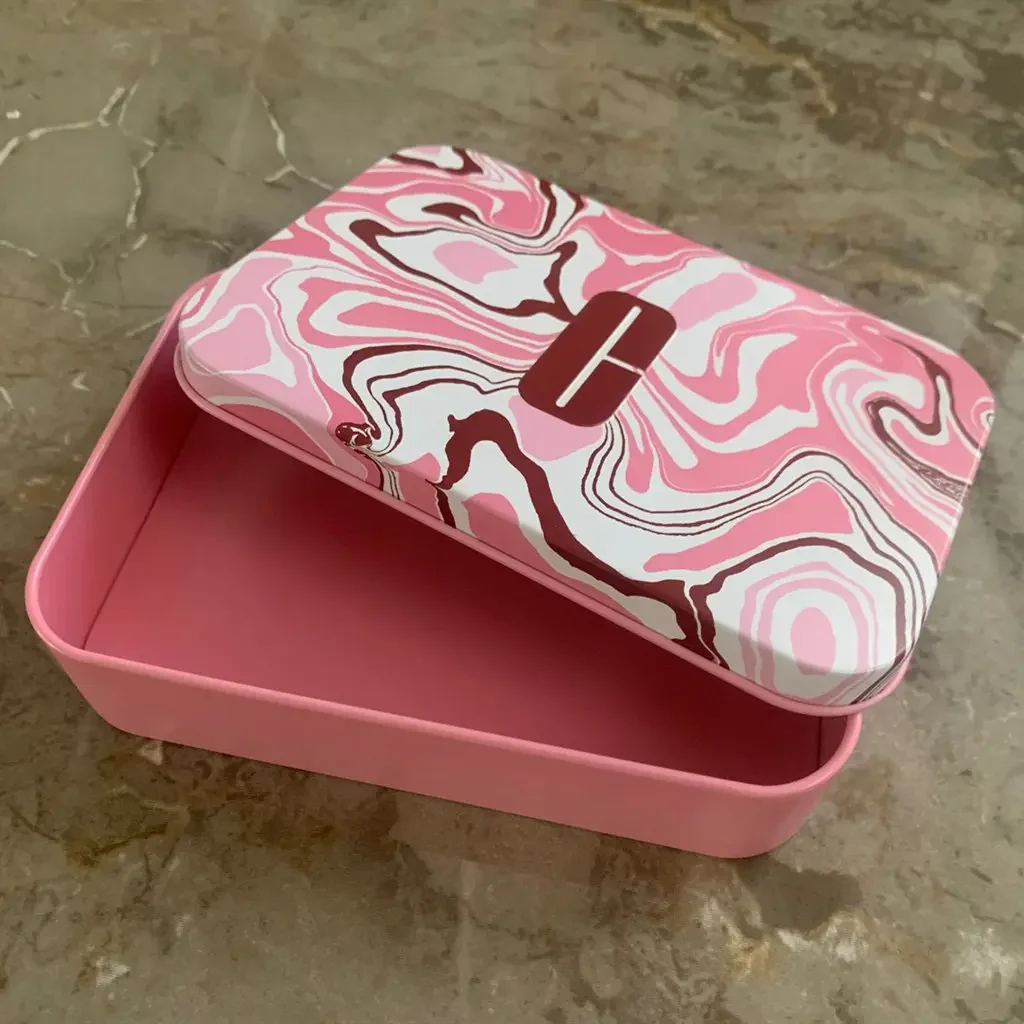 The tin box is a highly customizable packaging choice for high-end products. All tin boxes can be customized in terms of shape, size, emboss, and surface print to your specifications because tin material can be manipulated easily to create a variety of boxes. The Colors can be changed and printed with CMYK mixed with Pantone colors referring to the client's design. Tin boxes also can add many printing finishes like gloss, matte, UV spot, crackle, etc. Tin shapes can be created with eye-catching emboss or deboss to be a high-end look by using metal as the packaging material.
Metallic Luster Looks Luxury
High-end cosmetic and personal care products are often expensive. The metallic luster on the tin surface is the top reason to make tin packaging premium and luxurious. Combined with enormous print options and then decorated with Precise Embossing that makes the tin surface metal gradient and eye-catching. So metal tin is an ideal material to communicate a sense of luxury and value to consumers.
Tin Boxes Raise Brand Awareness
Tin boxes are a great way to boost sales and stand out from the competition. With their unique style and design options, such as clear windows, sticker labels, and special structures, tin boxes look attractive and provide a delightful unboxing experience for your customers. So consider using tin boxes to elevate your product packaging and create a memorable impression on your customers.
Tin Boxes Improve User Experience
When it comes to product packaging, quality matters. It's the first thing that consumers see and touch after encountering your merchandise, and it can make a big impact on their impression of your brand. Custom tin boxes are a great way to add a touch of elegance and sophistication to your products, enhancing their visual and tactile appeal. From the moment a customer sees your product online or in a store, to the moment they receive it at home or take it home with them, custom tin boxes provide a seamless and enjoyable experience that will leave a lasting impression on your customers.
Tin Boxes Boost Your Credibility
Tin boxes can be a powerful tool for boosting the credibility of your brand. By choosing high-quality tin boxes for your product packaging, you demonstrate to your customers that you take pride in the quality of your products and the presentation of your brand. The durability and longevity of tin boxes also add to the credibility of your brand, as it shows that you are committed to providing your customers with long-lasting and reliable products.
Tin Boxes Protect Against Damage
Tin boxes are a great choice for protecting your products from damage during storage, transportation, and handling. Tin is a strong and durable material that can withstand rough handling and environmental conditions, making it an ideal choice for protecting your products. Additionally, tin boxes can be designed with specific features, such as padded interiors, to provide extra protection for delicate or fragile items. Using tin boxes to protect your products not only helps to ensure the safety and integrity of your products but also demonstrates to your customers that you are committed to providing high-quality and reliable products.
Tin Boxes Can Be Reused
Empty tin boxes are not only durable and sturdy but they can also be repurposed and reused for a variety of purposes. Many people find that empty tin boxes with high-quality features such as magnetic closures or resealable lids make for excellent keepsakes and storage containers. From holding mementos and jewelry to organizing important documents and printed photos, well-designed tin boxes can become a beloved and long-lasting part of someone's work desk or closet. So not only do tin boxes protect and showcase your products, but they can also have a lasting impact on your customers long after they have been emptied.
Reasonable Prices
When it comes to metal finishes, the tin box is an economical and versatile choice. Not only is it less expensive than other options, but it also offers a range of printing finishes, including gloss, matte, UV spot, and crackle. Plus, with automated production lines, it's easy to manufacture custom or stock tins in bulk, saving on labor costs and allowing for shorter delivery times. Overall, tin is a food-grade, reliable, and cost-effective choice for high-quality packaging that meets the needs of your business and your customers.
When Not to Use Tin Box
When The Product is Acidic: Tin box is prone to corrosion when it comes into contact with acidic substances.
Moist Environments: The tin box is easy to rust when exposed to moisture for extended periods. Avoid using tin packaging for products that are intended for humid or wet environments.
You Have Limited Time: Tin boxes take longer to produce than carton boxes, so you may have to go for carton boxes if you have a tight schedule.
higher mold costs: if you need a custom tin box size and shape, you will likely need to have a new mold made in order to manufacture the tin boxes. This can be a significant cost, as the process of creating a new mold can be time-consuming and expensive.
Different Types of Tin Boxes
There are many different types of tin boxes that are used for a variety of purposes. Some common types of tin boxes include:
Cookie Tins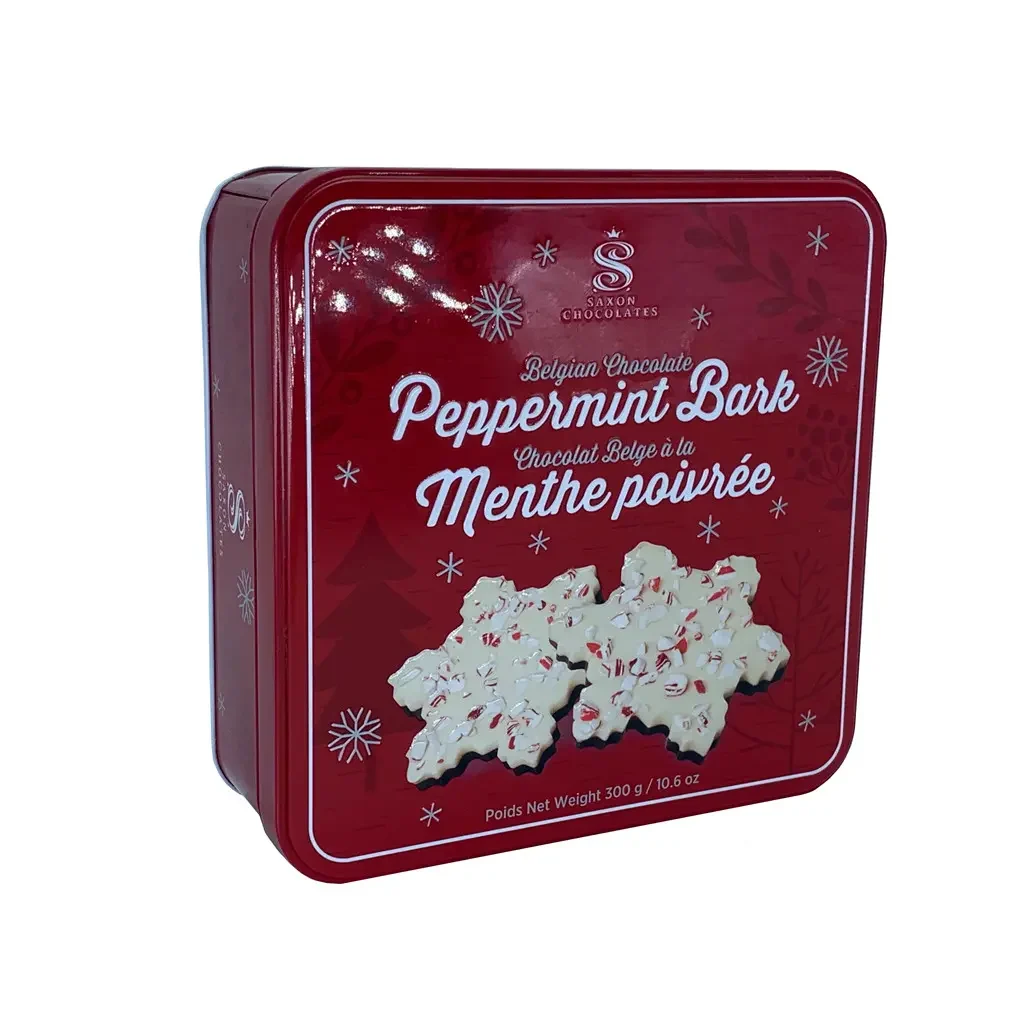 Tin boxes are a popular choice for storing and displaying cookies. They are often used by bakeries and other food retailers to package and sell cookies and other baked goods. Tin boxes are food-grade, durable, and can be sealed to keep the cookies fresh. They also have an attractive appearance and can be designed with colorful graphics or logos to make them more appealing to customers. If you are looking for a tin box to store your cookies, you can find a wide variety of options at the Tinshine factory.
Tea tins
Tea tins are an excellent option for storing loose tea. Loose tea leaves are not packaged in individual tea bags like most commercial teas, so they need to be stored in an airtight container to keep them fresh. Tea tins are perfect for this because they are typically made of metal, which helps to keep air out and preserve the freshness of the tea leaves. Additionally, the tins are often designed to be airtight and also be decorative, making them a practical and attractive option for storing loose tea.
Cosmetic Tins
The metallic gradient design on the tin surface is the top reason to make tin packaging premium, combined with enormous print options, then decorated with creative emboss that makes the tin box surface unique and eye-catching. That's why so many brands use tin boxes for cosmetic packaging.
Candle Tins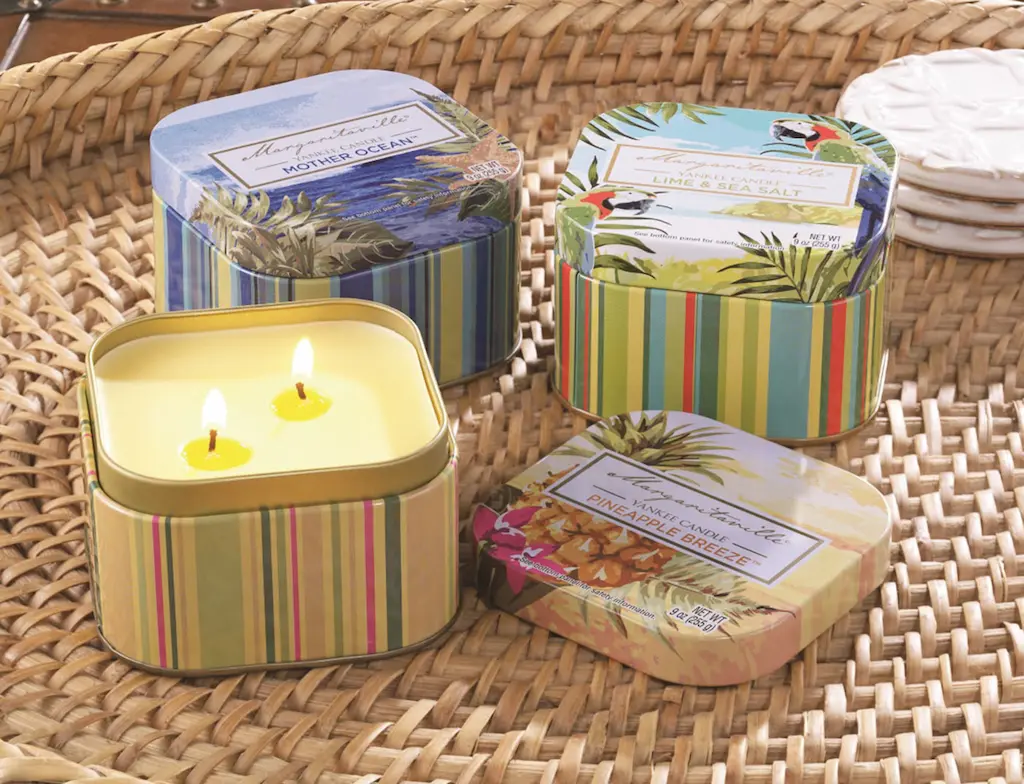 Seamless tins are perfect for luxury candle packaging because they offer a sleek and sophisticated look. The lack of seams on the tin gives the packaging a clean and uninterrupted appearance, which can be particularly appealing for high-end products.
Seamless tins can be made in a variety of shapes and sizes to suit the specific needs of your candle packaging. They can also be customized with a variety of finishes, such as matte, glossy, or metallic, to add an extra level of luxury to the design.
Wine Packaging Tins
Tin boxes can be a good choice for luxury wine packaging because they are durable, customizable, versatile, sustainable, and elegant. They can also be made in a variety of shapes and sizes to accommodate different wine bottle sizes and styles. Tin is a recyclable material, which can make your wine packaging more environmentally friendly. Additionally, tin boxes can be customized with a variety of finishes, such as matte, glossy, or metallic, to give them a high-end look that is suitable for luxury wine packaging.
Christmas Tins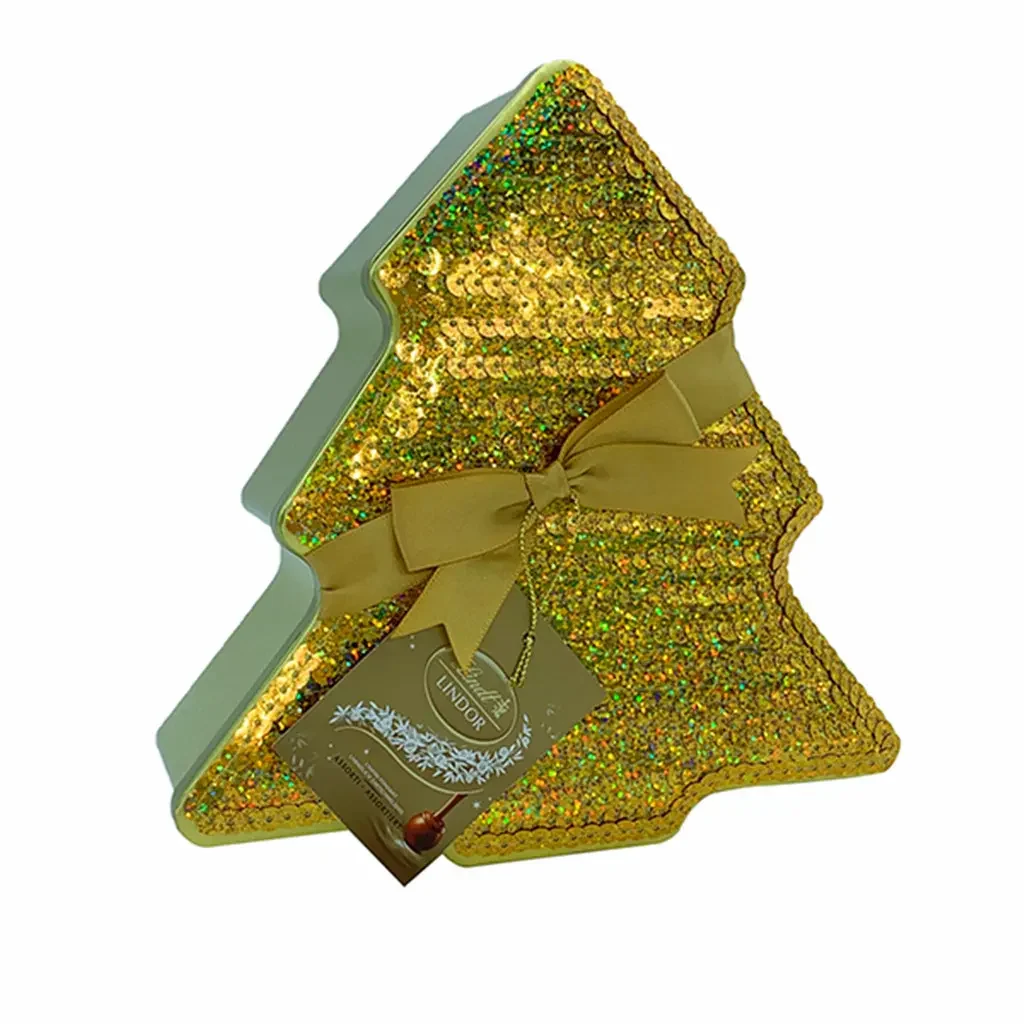 Luxury Christmas tins can be a popular choice for gift-giving because they are reusable and can be used to store items long after the holiday season has ended. They can also be customized with a variety of luxurious designs and patterns to match the recipient's interests or to reflect the holiday being celebrated.
Different Types of Finish On Tin Box
There are several types of finishes that can be applied to custom tin boxes to give them a particular look or feel. Some common finishes include:
Gloss Varnish
Gloss varnish is the most popular choice for tin packaging because gloss varnish creates a shiny, reflective finish that enhances the contrast and depth of colors, making them appear to "pop out" more.
Matt Varnish
Matt varnish gives a softer, more subtle appearance and is non-reflective, making it better suited for packaging with a lot of text or text that needs to be read from a distance. However, it does not stand out as much as gloss varnish.
Spot varnish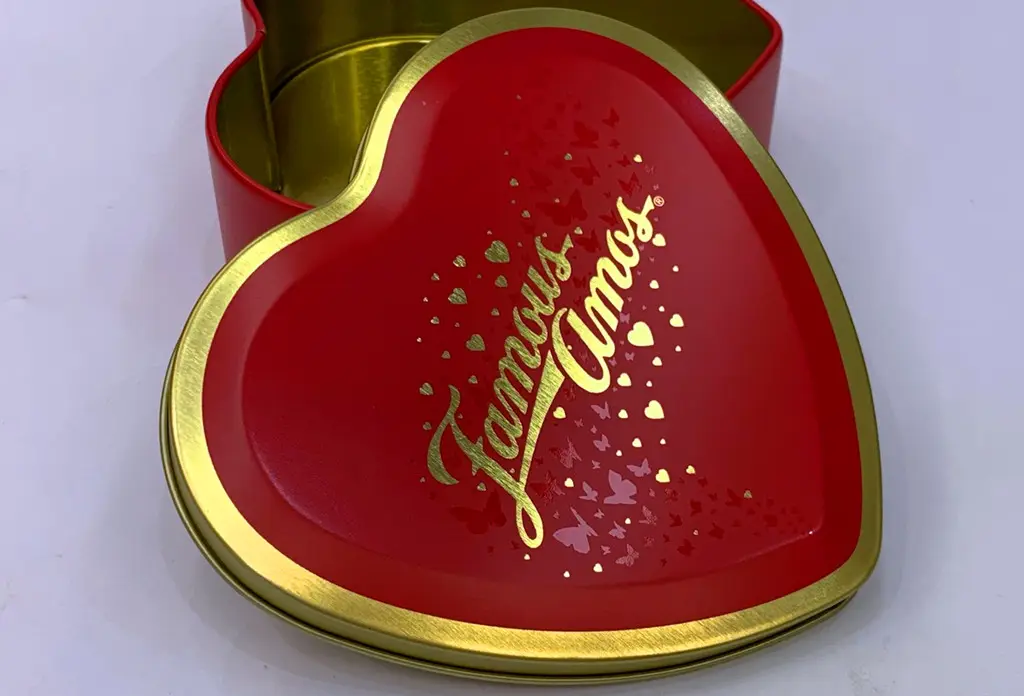 spot varnish is a clear coating that is applied to specific areas of printed material in order to highlight or emphasize certain elements, such as text or graphics. It can be used to add a glossy or matte finish to the printed material and can be customized to achieve a variety of effects. To apply spot varnish, a special plate must be created for the printing press, and the varnish is treated like an additional color in the printing process.
Spot varnishes can be solids or screens and can be tinted to create different effects. They can also be mixed with other varnishes, such as gloss and matte, to achieve a combination of finishes. 
Metallic Luster Effect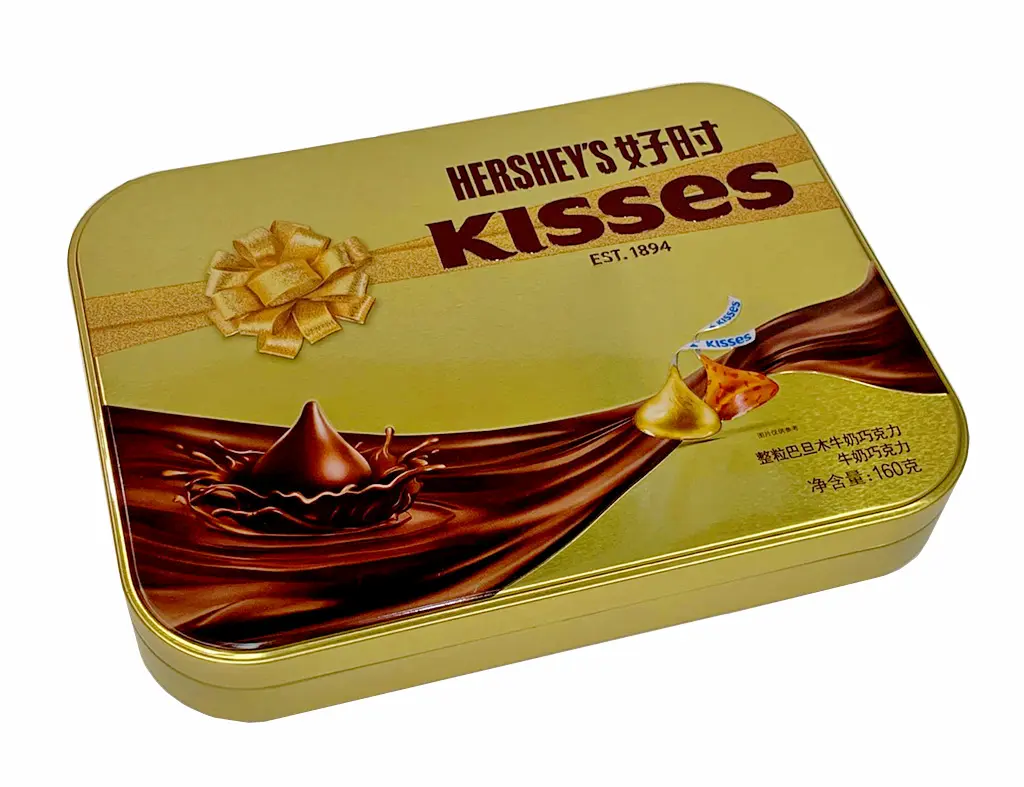 A metallic reflective finish is a type of finish that is applied to the surface of a tin box to create a metallic, shiny appearance. It is typically achieved by applying a thin layer of metal foil, such as gold or silver, to the surface of the box.
When applied to the surface of a tin box, a metallic reflective finish gives the box a luxurious or premium look. It can be used to highlight a particular design element or to add visual interest to the box.
Embossing or Debossing
Enhancing the texture of your gift tin boxes and packaging through embossing and debossing adds a level of sophistication and uniqueness to your products. The raised areas and indentations create a tactile and visually appealing surface that will surely catch the attention of consumers. This technique, when combined with a metallic luster, adds an extra dimension of elegance to your packaging, elevating the overall aesthetic and perceived value of your products.
Powder Coating
Powder coating is a process in which a dry powder paint is applied to a metal surface, such as a tin box, and then cured under heat to create a durable and attractive finish. Powder coating is a popular choice for tin boxes and other metal products because it is long-lasting, resistant to fading and chipping, and can be applied in a wide range of colors and finishes.
To powder coat a tin box, the surface of the box is first cleaned and prepped to ensure that it is free of dirt, oil, and other contaminants. The box is then placed in an electrostatic spray booth, where it is charged with an electrical current. The powder paint, which is also charged, is sprayed onto the box, and the electrostatic charge causes it to adhere to the surface.
How Are Custom Tin Boxes Made?
Brands and sellers often turn to tin box manufacturers for high-quality packaging solutions that will enhance their luxury brand or high-end retail products. The process of creating these packaging solutions typically involves four stages: conceptualization, production, testing, and delivery.
Conceptualization
During the conceptualization stage, companies may work with a tin box packaging consultant or an in-house design and engineering team to come up with the right design for their needs. This may involve considering factors such as the design of other products in the same product line, the way the box will hold and display items, and any artwork or branding that should be included in the box. It may also involve seeking input from retailers, who will ultimately decide which products to sell in their stores.
Once the concept and budget estimates have been reviewed and approved, the tin box manufacturer can create a template for the final product. The contracting company will need to provide the necessary artwork and any other materials required for the prototyping stage. After the prototype has been created and reviewed, the tin box manufacturer can move on to the production phase, where the final packaging solutions are produced and delivered to the contracting company.
Production
At Tinshine, we pride ourselves on using a combination of advanced technology and skilled craftsmanship to produce high-quality tin boxes. Our production process begins with the printing of the tinplate, which may require additional treatments such as varnish to meet the specific needs of our clients. The printed sheets are then carefully cut to the correct size and shape, before being formed into their final shape using a combination of machine and manual techniques. We have fully automated lines to ensure efficiency and consistency in the production of our tin boxes, but we also rely on the expertise of our talented staff to ensure that each and every box meets our high standards of quality.
Testing
At Tinshine, we understand the impact that damaged goods can have on a brand's reputation and bottom line. That's why we take every precaution to ensure that our custom tin box packages and other high-end packaging are of the highest quality, and able to withstand the rigors of shipping and handling. Testing is an integral part of our production process, allowing us to identify and address any potential issues before our products reach our valued customers. We believe that quality packaging is not only about protecting the contents inside but also about maintaining the trust of our customers and preserving the integrity of the brand.
Delivery
At Tinshine, we understand the importance of protecting our tin packaging materials during shipment. That's why we consider this aspect during the design stage, ensuring that our tin boxes are sturdy and secure enough to withstand the rigors of transport. Whether by land, sea, or air, we have the experience and expertise to safely deliver our tin boxes to their destination, no matter how far or challenging the journey may be. Our commitment to quality extends beyond the production of our tin boxes – it encompasses every step of the process, from design to del
Ways to Cut Tin Box Production Costs
Here are some workarounds to consider when you need to deliver the tin boxes on a budget:
Opt for Standard Tin Sizes and Thickness
Customized structures can often come with a higher price tag due to the extra time and effort required for their creation. If you're working with a limited budget, consider opting for standard sizes and shapes that are more readily available and easier for your manufacturer to source. This can help reduce costs for you, such as mold and sample fees, and allow for a faster production process for your manufacturer. Choosing standard options can also help speed up the turnaround time for your order.
Go for a Smaller Design
Reducing the tin box size: A smaller tin box will require less material, which can help reduce costs.
Simplifying the design: A more straightforward design may require less time and effort to produce, resulting in lower costs.
Using fewer colors: Limiting the number of colors used in the design of your tin box can help reduce printing costs.
Reducing the amount of text and graphics: Shortening the text or reducing the number of graphics can help make the design fit within a smaller tin box.
Repositioning the product: You may be able to fit your product into a smaller tin box by rearranging it or breaking it down into smaller pieces.
Order In large Quantity
Ordering in large quantities can be a way to cut tin box production costs. This is because tin manufacturers have MOQ for start and often offer volume discounts for larger orders. By ordering a larger quantity of tin boxes at once, you may be able to negotiate a lower price per unit.
Impress Your Customers with Luxurious tin Packaging Boxes
Tinshine is a top choice for many of the world's leading companies. We pride ourselves on offering fast production times, competitive pricing, and a limitless approach to custom tin packaging. Our team of dedicated packaging specialists will work with you every step of the way to ensure that your custom tin packaging is a standout feature for your business. Contact us today to learn more and start the process of bringing your packaging vision to life.