When it comes to mint tin boxes, special design is the key feature to impact consumers to buy. This article will show you a few good mint tin packaging ideas and help you find the best mint tin box manufacturer in China.
Looking for mint tin in bulk? Check out our mint tin production section offered by Tinshine. These mint tins are manufactured with customized shapes, sizes, and printing.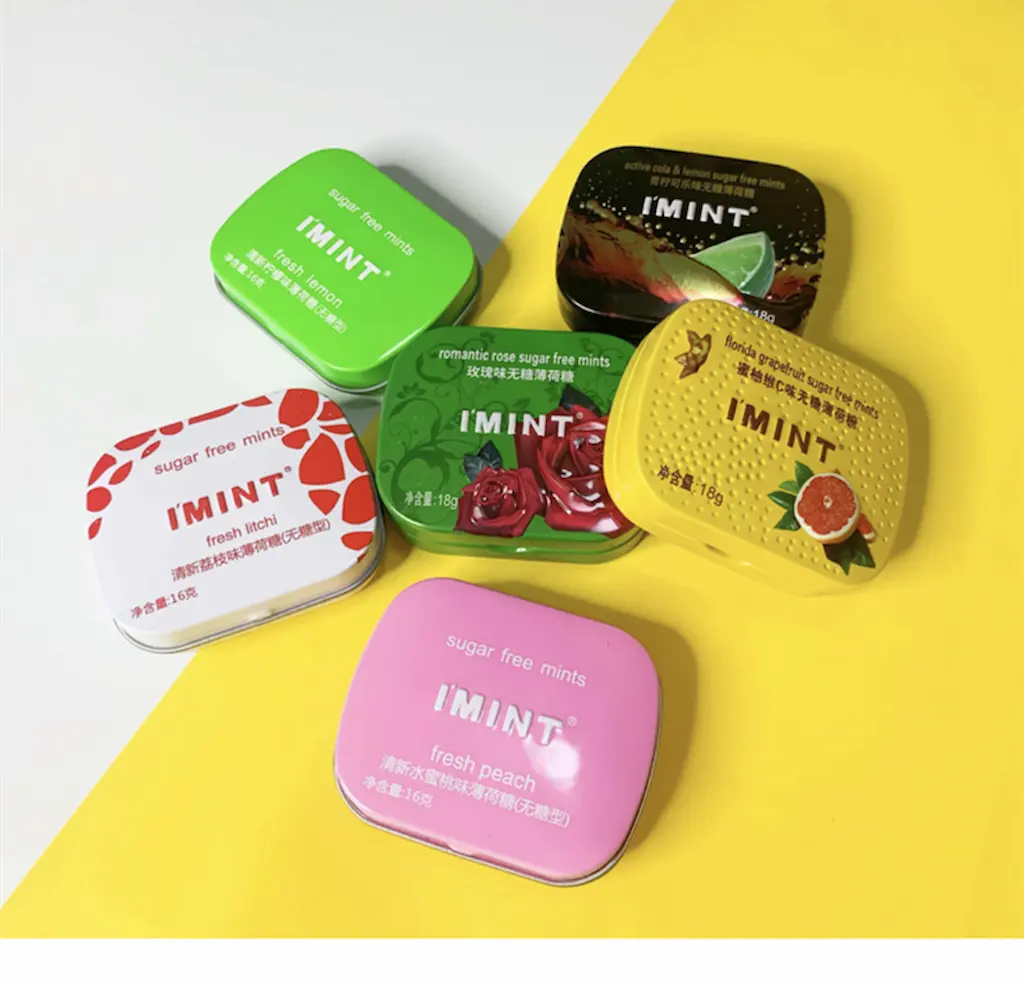 What Are Mint Tins?
Mint tin is a handy little storage container that keeps mint in one easy-to-take spot. Food-grade clear lacquered inside and printed design outside, these custom tins can protect the mints from degradation caused by sunlight and moisture. The second is coated with lacquer on the internal surface to retard rust, which can ensure to keep your favorite mints be fresher for longer when stored in a mint tin.
Why Metal Tin Is A Perfect Packaging Solution For Breath Mints?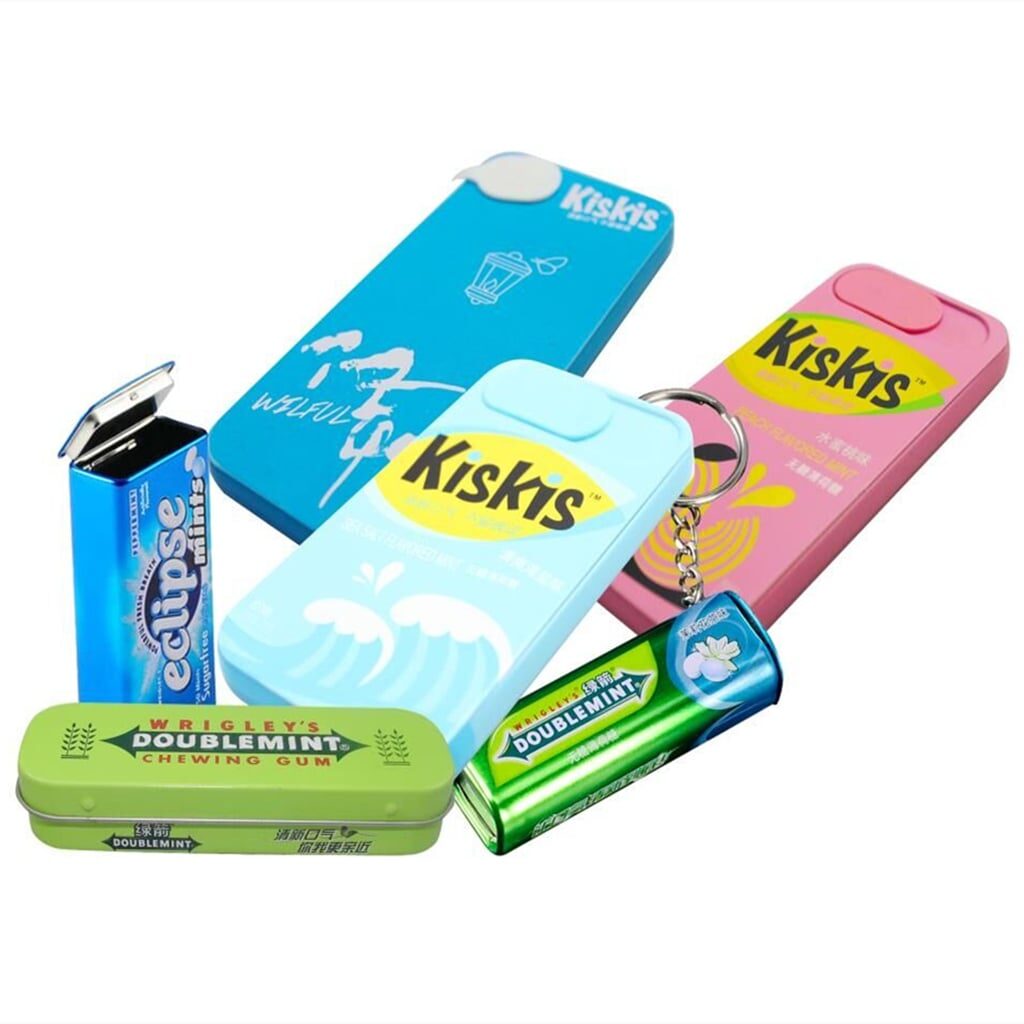 Strong Brand Identity
Tin packaging can provide large surface areas that can easily print with logos, decoration, and messaging, a matt or shiny finish, and embossing and debossing options. Plus, The tin containers are easy to open and close, making it convenient for customers to access breath mints.
Durability
A Tin box is the perfect choice for mint packaging. As tin is impact-resistant, heat-resistant, puncture-resistant, and virtually unbreakable, it is the ideal material to protect hard mint products.
Barrier Properties
Tin provides excellent barrier properties against moisture, light, and oxygen, keeping breath mints fresh for a long time. Also, Tin does not react with breath mints, preserving their flavor and potency.
Cost-effective
Tin box is relatively inexpensive compared to other packaging materials, making it a cost-effective solution for candy manufacturers.
Lightweight
Tin is lightweight, reducing transportation costs and making it easy to handle. Metal tins are available in various sizes and shapes, allowing for compact packaging. This makes them convenient to carry in pockets, purses, or bags, making breath mints readily available whenever needed.
Recyclability
Tin is fully recyclable and can be recycled indefinitely without losing its properties, which is environmentally friendly.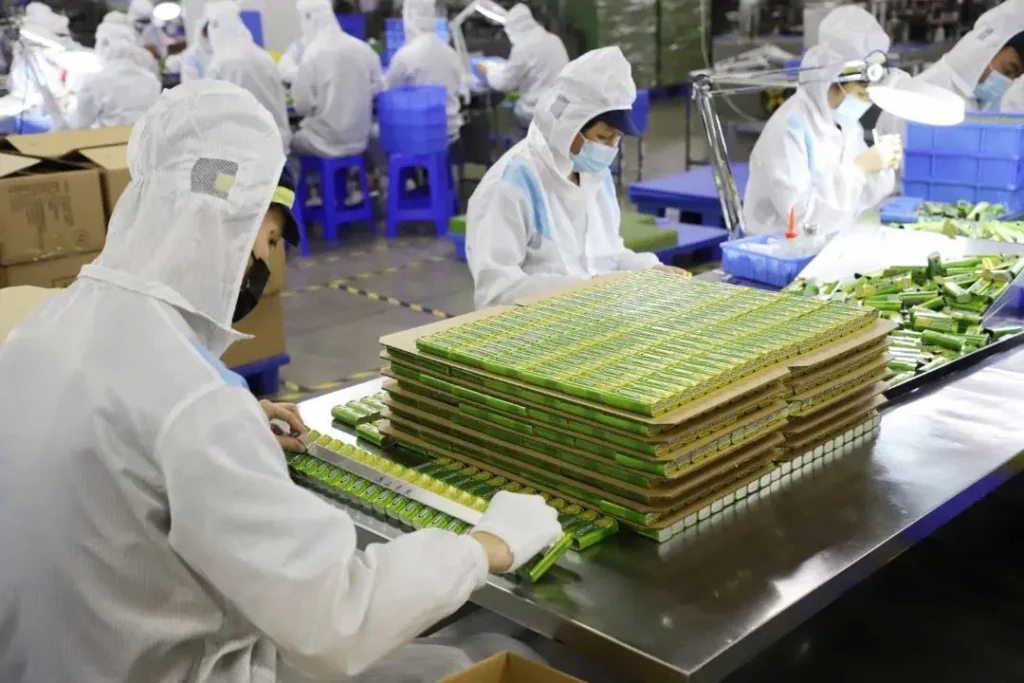 How To Find The Best Mint Tin Manufacturer In China?
The first step is the price that the tin box manufacturer offers, some manufacturers can provide much cheaper and economical prices with high quality, and some suppliers offer the price much higher than your estimate. Why did happen this? this is because some manufacturers use fully automated lines to custom-made mint tins, in this way, can increase efficiency, shorten lead times, and contain costs for you. While some suppliers' prices are higher, which is because they use manual production lines to make each mint tin, so the price for labor costs is higher than others.
The second step is Innovation, a stronger R&D design team with the latest engineering technology can design, 3D model, tooling, print, and manufacture any size or shape of mint tin to meet your market demand.
The third step is Technology, the high-speed, energy-efficient technology in the tin printing and manufacturing process is a critical part of ensuring quality and flexible lead time for you.
Dongguan Tinshine Tin Box Co., Ltd is a large-scale mint tin box manufacturer in China, we use automation lines to manufacture mint tins in Bulk, this way to save labor costs and short delivery terms with high-quality standards. And each year, we made billions of mint tins for Wrigley, KISKIS, and other mint candy companies.
Package your products with Tinshine, pls feel free to email us or call us!